Estimated read time: 3-4 minutes
This archived news story is available only for your personal, non-commercial use. Information in the story may be outdated or superseded by additional information. Reading or replaying the story in its archived form does not constitute a republication of the story.
NEW VIDEO: Family Members of Trapped Miners Speak Out... Click Here to WatchVIDEO: Monday Evening Press Conference... Click Here to Watch
John Hollenhorst Reporting
A grim forecast from the owner of the Crandall Canyon mine, for six men trapped in the earth.
"I've been devastated. These are my people," said Bob Murray, owner of the mine.
Meanwhile relatives of the miners are distraught and are speaking out.
"We were given a promise, dead or alive, those men will be with their families," a family member said. Those families say mine ownership is not doing enough to get their loved ones out and is wasting time.
The response from the company Monday night offered virtually no prospect of a happy outcome. It marked the return to the scene of mine owner Bob Murray. And we've learned that when he delivered the message first to the miners' families, it went over very badly with shouting from both sides.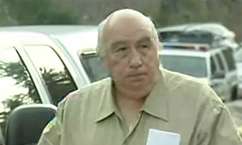 For the first time in four days, Bob Murray appeared, looking wrung out and exhausted.
"I don't know whether the miners will be found, but I'm not optimistic they'll be found alive," he said.
A team of experts says the mine is unstable, the mountain still on the move. Underground mining rescue is impossible, probably forever.
Richard Stickler of the Mine Safety and Health Administration said, "Seismic activity and pillar instability will pose a significant risk."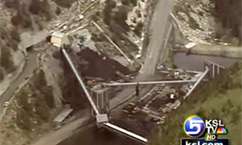 A capsule rescue remains a possibility. But no one will be sent down the hole without a clear sign of life at the bottom.
Murray said, "The risks of sending someone down a 30-inch hole 2,000 feet deep would not justify any rescue effort unless we find someone alive."
That seems to leave no possibility of rescue, unless microphones or cameras provide clear evidence. That's a dim prospect since the fifth hole being drilled into the mine is expected to reach unbreathable air.
Murray choked back tears as he thought of six men meeting doom in the dark.
"My heart goes out to every one of them and their families. They are very important to me," he said.
He shared the news with family members behind closed doors.
"I don't believe I took away their hope. I believe that whatever's happened, the Lord already dictated. Whatever's happened will be," Murray said.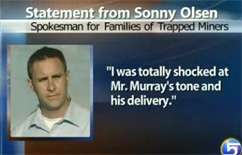 But family spokesman Sonny Olsen, in that private meeting Monday night, told us, "I was totally shocked at Mr. Murray's tone and his delivery."
He said the families felt berated by Murray, and that Richard Stickler of MSHA got up and apologized to the families. Olsen said the families were incensed at something else Murray said.
"He said if a video camera shows a body, it will lay in its tomb," Olsen said.
Murray admitted, "Their reception to me was probably not good. But at some time, the reality must sink in, and I did it as compassionately as I possibly could. But I was a messenger that they didn't want to hear."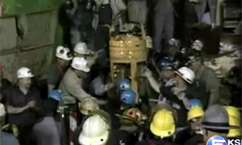 The families insist they believe the men are still alive. They are demanding a capsule rescue, with or without evidence of life. They also want more of the smaller drill holes begun immediately.
Earlier Monday, Bob Murray issued a pair of e-mails several hours apart. In the first one he wrote, "We will not be deterred, and we will not leave this mountain until we find our people."
The second e-mail, a few hours later, said, "We will not leave this mountain until we achieve a resolution to this tragedy."
The second e-mail seemed to reflect the pessimistic turn in tone by rescuers Sunday, and likely gave the families one more reason to be displeased with Mr. Murray.
×
Related links
Most recent Utah stories