Estimated read time: 1-2 minutes
This archived news story is available only for your personal, non-commercial use. Information in the story may be outdated or superseded by additional information. Reading or replaying the story in its archived form does not constitute a republication of the story.
OGDEN -- An unusual item has found its way onto KSL Classifieds - an eight-bedroom historic mansion that once belonged to famed gun maker, John Browning.
Many are familiar with Ogden's Browning Museum but the Browning home has not been open to the public. The home was built by Browning in 1900, and is on the National Register of Historic Sites.
He had a large family, so this Ogden Mansion has eight bedrooms. It still has the original fireplaces and main staircase.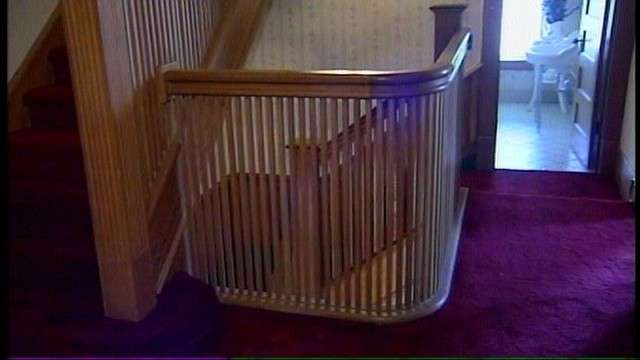 After the Brownings, the YWCA used it as a women's shelter, then a law firm bought it for office space. Ten years ago, the Smith family moved in and made some home improvements.
"We replaced the carpets. We tried to keep it as original as possible but we did replace some of the furnaces to give it central air and heat," said Stephanie Smith. "We have put up new wallpaper, kind of period-type wallpaper, restored some of the bathrooms that they used as offices, we put a kitchen in."
Now, she said, it's someone else's turn. The Smiths put the home up for sale on KSL Classifieds for the price of $350,000
"I would love to see it as a Bed and Breakfast, we don't have many of them in the Ogden area," Smith said. "A spa would be amazing. It could be a bookstore, an art gallery - there are so many things you could do with this house."
Email: [](<mailto: cmikita@ksl.com>)cmikita@kls.com
×
Photos
Related links
Most recent Utah stories