Estimated read time: 1-2 minutes
This archived news story is available only for your personal, non-commercial use. Information in the story may be outdated or superseded by additional information. Reading or replaying the story in its archived form does not constitute a republication of the story.
EPHRAIM -- The reading habits of a boy in Ephraim have become so overpowering, he's become a scholastic superhero.
The Green Lantern gets his superpowers to fly and fight evil from a green ring. For this superhero, his powers to read are unrivaled.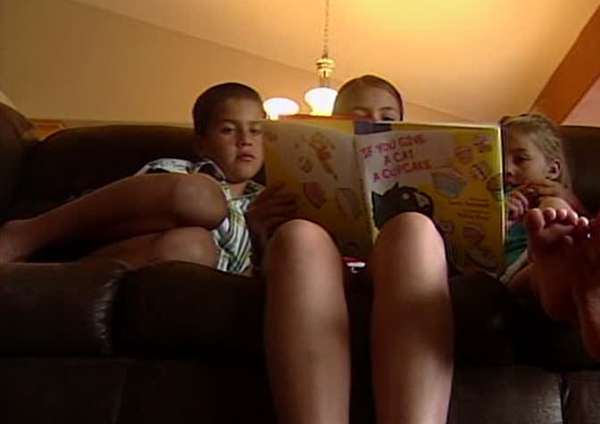 His teacher's challenge to read 100 books was child's play for Bryson Jaussi. He beat the Ephraim Elementary School record with 1,700 chapter books because he wanted to beat the record.
His quest wasn't against a "bad guy" but a first grade girl.
Bryson's mom, Jamie Jaussi, said, "I think he had a little bit of a challenge because there was a girl in the class reading the same amount as him, Then it became a real big challenge because he didn't want her to pass him up."
He reads in the car, and at home his mom finds books tucked under his pillow.
"I like to learn," Bryson said. "I want to learn about Brazil because I was born there."
His mom said, "Once we hit a thousand it was a challenge to find books to read. That's his passion."
The challenge was more than finding books. Can you imagine the muscle he gained from lugging 1,700 library books? We weighed, multiplied and figured he's hauled 714 pounds worth of books this year.
He may not save the earth from imminent disaster but he did get his class a party that included ice cream and a movie.
×
Related links
Most recent Utah stories