Estimated read time: 2-3 minutes
This archived news story is available only for your personal, non-commercial use. Information in the story may be outdated or superseded by additional information. Reading or replaying the story in its archived form does not constitute a republication of the story.
SALT LAKE CITY -- Shia LaBeouf is quickly turning into one of the silver screen's biggest stars. His starring turn in the third installment of the Transformers franchise is about to debut, and his former co-star has chosen this moment to call him out.
LaBeouf landed a role in one of the most anticipated movies of the last decade. In 2008 he stared alongside superstar Harrison Ford in "Indiana Jones and the Kingdom of Crystal Skull."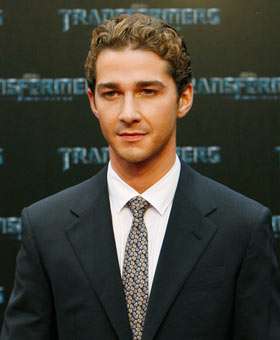 Last May Labeouf told the Los Angeles Times' 24 Frames blog, "I feel like I dropped the ball on the legacy that people loved and cherished... You can blame it on the writer and you can blame it on (director) Steven (Spielberg). But the actor's job is to make it come alive and make it work, and I couldn't do it."
He went on to say, "We (Ford and LaBeouf) had major discussions. He wasn't happy with it either."
Ford has finally decided to speak up and he called his young co-star an "idiot."
Ford told Details Magazine that he thought LaBeouf was an "Idiot. As an actor, I think it's my obligation to support the film without making a complete ass of myself. Shia is ambitious, attentive, and talented - and he's learning how to deal with a situation which is very unique and difficult."
Ford is at a point of his career where he can pretty much say whatever he wants and get away with it. He's almost at Charles Barkley status where it doesn't matter what you do or say and people are still going to love you. LaBeouf on the other hand does not. Hopefully he learned something from his former co-star Megan Fox and shooting your mouth off. Fox reportedly lost her job on the Transformers franchise for comparing director Michael Bay to Hitler.
Sound off on our comment boards and on Facebook.
×
Related links
Most recent Features stories