This archived news story is available only for your personal, non-commercial use. Information in the story may be outdated or superseded by additional information. Reading or replaying the story in its archived form does not constitute a republication of the story.
PROVO -- A group of BYU students who decided to spend part of their free time in college finding an inexpensive way to build prosthetic limbs is now traveling to developing countries helping people walk again.
Douglas Wright says the idea all started about three years when a group of students started meeting in the wind tunnel lab behind the Clyde building on campus to talk about plastics and prosthetics.
Their goal was to help amputees in developing countries walk again since many can't afford the thousands of dollars it takes to buy a carbon-fiber prosthetic limb. Wright says you can walk on anything from a pirate stump to a crutch, but it's not comfortable. So after months of testing they decided their material of choice was PVC pipe. It can be melted and molded, plus it's firm but flexible.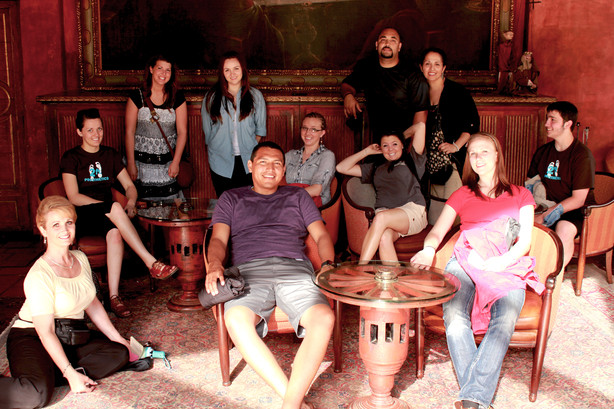 "PVC gives you a little spring in the heel when you first step, but it gives you a lot of spring in the foot as you go to propel yourself," said Wright.
The Group of students started calling themselves 2FT Prosthetics and they entered and won several contests that helped provide the money to move forward with their project.
Last summer they went to El Salvador where they visited a prosthetics clinic and learned a lot about fitting the legs and built a few for people there.
This year they're taking the project even further. The students have teamed up with the International Service Abroad Club at UVU and are right now in Guatemala building and fitting amputees with limbs.
Wright says on Wednesday they built legs for an 11-year-old named Carlos who lost both legs.
"He asked us when we were making his legs. He said 'Can I be a little bit taller?' We said, 'We will see what we can do,'" said Wright.
They ended up making the boy five inches taller than he ever was before and Wright says the smile on the boy's face was priceless.
Other members of the group are in Tonga where there is no prosthetic clinic in the entire country.
The prosthetics the students make cost around $25 to put together compared to the fiber-carbon limbs that cost thousands of dollars and are often inaccessible to people who only make several hundred dollars a year in developing countries.
Wright says their prosthetics won't last nearly as long as the more expensive kinds, but it gives people a chance to get back to work and to normal life where they can possibly save money and be in a position to buy a better prosthetic later.
The students, some of whom have now graduated, are not making any money off the project. Some are even paying their own way to fly to other countries. They say helping others is just something they love doing.
E-mail: rjeppesen@ksl.com
×
Photos
Related Links