Estimated read time: 2-3 minutes
This archived news story is available only for your personal, non-commercial use. Information in the story may be outdated or superseded by additional information. Reading or replaying the story in its archived form does not constitute a republication of the story.
WEST JORDAN — A teenage girl died after she was struck by a TRAX train near the intersection of 3200 West and 8600 South.
The girl was identified as Shariah Casper, 15, of West Jordan. According to witnesses at the scene, Casper and another girl crossed under the traffic safety arms and warning lights and attempted to cross the tracks.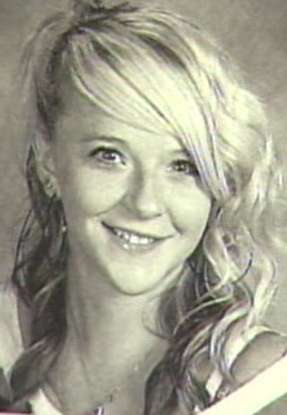 The girls apparently did not realize that two trains were traveling in the area within seconds of each other, going in opposite directions. After the first train had passed, the two girls began crossing the tracks unaware of the second train. The second girl stepped off the tracks in time to avoid the second train. Casper, however, was hit.
"They thought the one going east was the only one, and she got hit," said witness Kami Laney.
Casper's friends gathered at the intersection Wednesday night to set up a memorial and share their memories.
"She was always there for everybody, she was always there," Edis Mukic said. "She had the kindest heart."
"She was outgoing. She's fun. She'd do anything for you at any given moment," Kira Sanchez said. "She didn't care what people thought of her."
Casper had just completed the ninth grade.
UTA spokesman Gerry Carpenter said the incident is under investigation but according to preliminary reports, the train and security equipment were functioning properly. Carpenter said trains in that corridor travel up to 65 mph and can sometimes appear farther away than they actually are.
"Once those gates come down there really isn't time to cross," Carpenter said.
"It brings it back to life, back to reality, that you always have to be aware," said Jeff Lettow, who lives near the tracks. "Whenever there's a crossing, stop before the lights; look both ways."
The train was a test train on the new mid-Jordan TRAX line. UTA has halted test runs of the trains for now. Officials want to finish the investigation and test all the equipment before they proceed.
-----
Written byBenjamin Wood and Sarah Dallof.
---
×
Photos
Most recent Utah stories