Estimated read time: 3-4 minutes
This archived news story is available only for your personal, non-commercial use. Information in the story may be outdated or superseded by additional information. Reading or replaying the story in its archived form does not constitute a republication of the story.
Tonya Papanikolas Reporting A 7-month-old kidnapped baby is in foster care after his mother is sent to jail. The man suspected of kidnapping the baby is behind bars, as well.
The mother, Alisha Rondas, told KSL News, "I want to be with my son. I want to get out of here."
We went to the jail to talk to her.
Alisha Rondas was arrested on charges of reckless endangerment, public intoxication and possession of a controlled substance. She admits she made some bad choices, but says she was also a victim when the kidnapper assaulted her before taking off with her son.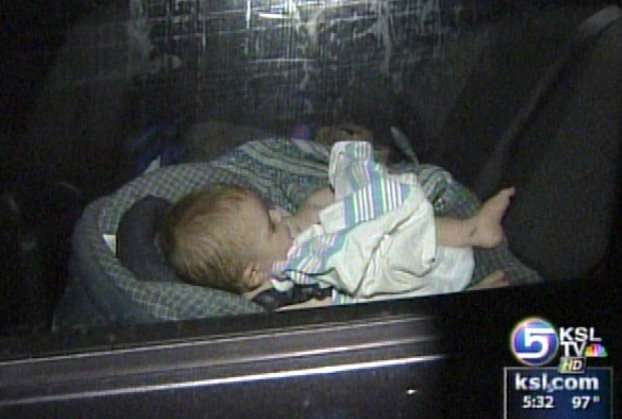 It took a day for police to catch up with kidnapping suspect Travis Plumb. Officers found him in South Salt Lake in a trailer near January Krebs' home.
"He was sorry," Krebs said. "He was crying."
Krebs, who knows Plumb, heard his story and then called police.
"I knew that I had to turn him in," she said.
Plumb also told Krebs about what happened before he took off with the baby.
"He said he was trying to protect his girlfriend," according to Krebs. "He said that he freaked out. He said, 'I did beat her up.'"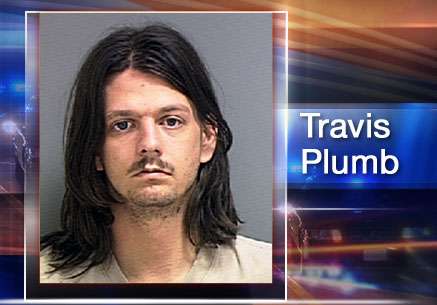 We went to the jail Monday and spoke with the mother of the kidnapped baby.
She told us Plumb was not her boyfriend, that he was disturbed about his wife leaving him and she wanted to help. But as she was driving with him on Saturday, he tried to kill himself.
"He was going to jump out of his own car on the freeway. I was like, 'Don't do this please,'" Rondas said.
Rondas says Plumb grabbed the steering wheel and started choking her, so she pulled over.
"I tried to get my baby out of the back seat. He slipped me over the top of him and we both landed on the ground outside the car on the passenger side," she explained.
She says Plumb continued choking her.
"He choked me until everything was almost black. I thought I was gonna die right there on the side of the road," she said.
She says when witnesses called police, Plumb jumped in his car and took off.
"The last thing I heard was my baby crying as he jumped back in that car and drove away. It freaked me out," she said.
Rondas says Plumb never threatened to harm the baby, but she didn't know what he'd do since he was suicidal. Police finally told her they had found little Daniel in Cottonwood Heights, sleeping alone in a car. They had to break a window to get to him, but he was fine.
"I was so happy. I was relieved. I wanted to go see him right then and there, but they wouldn't let me. And that's when they arrested me," Rondas said.
Rondas told us she took a bag of meth from Travis Plumb, and police found it on her. She claims she wasn't going to use it and says she just wants to get her son back.
Human Services says the baby has had a checkup and is doing fine. He is temporarily in foster care until the state determines if he can stay with any family members.
We also requested an interview with Plumb Monday, but we were told that he is on suicide watch and cannot have visitors.
×
Related links
Most recent Utah stories