Estimated read time: 4-5 minutes
This archived news story is available only for your personal, non-commercial use. Information in the story may be outdated or superseded by additional information. Reading or replaying the story in its archived form does not constitute a republication of the story.
SOUTHEASTERN UTAH -- Some of the most spectacular scenery in the world is found in southeastern Utah.
On the third week of our series "The Great Escape," we explored some of the best things to do and see in this amazing part of the state, which includes Emery, Grand, Wayne, Garfield, Kane and San Juan counties.
We found scenic overlooks with the risk of sensory overload -- the sites can be overwhelming. Perhaps nowhere else in the nation will you see scenery like this in such close proximity. The area includes four national parks, four national monuments and a world-class recreation area right down the middle.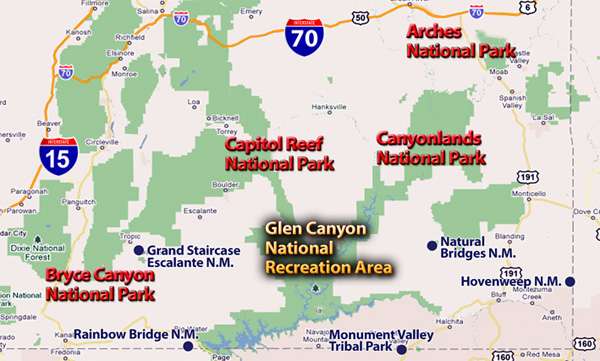 Each park offers its own flavor and flair, from the twisting rock at Arches National Park to the jetting spires and massive canyon walls of Canyonlands National Park. Capitol Reef National Park serves as the gateway to Grand Staircase-Escalante National Monument.
To the west, Bryce Canyon National Park is peppered with pink cliff amphitheaters. It's a postcard picture at every turn, complete with year-round accommodations to handle the masses.
State parks display unique scenery
More than a dozen state parks in this area offer Hollywood scenery without the paparazzi crowds -- parks like Kodachrome Basin.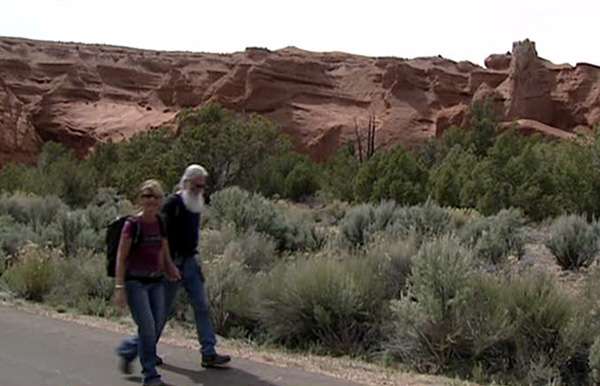 Katie and Patrick Williams from Alaska have made periodic trips to southern Utah since 1980, and they still can't get enough.
"Kodachrome is probably, if not my favorite state park, definitely at the top of my list. She likes Snow Canyon. I like Kodachrome," Patrick said.
Other state parks in the area include Goblin Valley, Dead Horse Point, Goosenecks, Coral Pink Sand Dunes, Millsite and Huntington. Click here for an interactive map of all Utah's state parks.
Thanks to museums like Edge of the Cedars State Park Museum, located at 660 W. 400 North in Blanding, civilizations from 1,000 years ago come alive.
Teri Paul works at the museum. "We have the largest collection of ancestral Puebloan artifacts in our region," she said.
San Juan County has the highest density of archeological sites of any county in the country. Thousands of pieces are on display or in the vault waiting to tell a story. They include things like thousand-year-old squash seeds.
Hole in the Rock
And what better way to bridge the centuries than a visit to Rainbow Bridge National Monument at the edge of Lake Powell?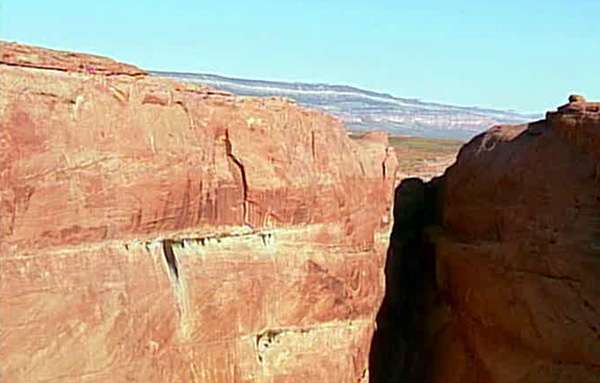 Taller than the U.S. Capitol and almost a football field in width, it's considered the largest natural bridge in the world. For Mormon pioneers with the San Juan expedition, unfortunately the bridge was in the wrong spot.
In the fall of 1879, the pioneers loaded into 83 wagons got to this spot and said, 'Now what?' Their only option was to find a way to descend what they had named Hole in the Rock. After three months of hard work and preparation, they made it. Not a single life was lost.
You can get to Hole in the Rock via a very long gravel road starting in the town of Escalante, or you can anchor your boat at buoy 66 on Lake Powell and hike up.
Movies bring Utah scenery to big screen
Hollywood first put southeastern Utah on display for the world to see in 1939 when John Ford came to the area and filmed "Stagecoach" with John Wayne. It was the first of his nine movies filmed there through 1964. Since that time, the list of movies that have used Southeastern Utah is long and impressive.
---
A lot of our terrain that they say is so iconic that they identify with the Grand Canyon, is actually Utah.
–Marshall Moore, Utah Film Commission
---
From Clint Eastwood's "Outlaw Josey Wales" and Charleton Heston in "Planet of the Apes," to Tom Cruise's cliff-hanging at Dead Horse Point in "Mission Impossible II," to the Academy Award-nominated "127 Hours" filmed in Moab, the scenery of southeastern Utah may be more famous than you think.
Marshall Moore of the Utah Film Commission said, "A lot of people don't understand that a lot of our terrain that they say is so iconic that they identify with the Grand Canyon, is actually Utah."
Aside from the exposure, the economic impact from the film industry is significant, which is why the state has an aggressive incentive program in place to entice more producers to come here.
"About $170 million has come into the state through the incentive program since 2004," Moore said.
Related:
Most recently, "Doctor Who" filmed in the U.S. for the first time for some of it's 2011 episodes and featured Monument Valley.
Perhaps the biggest movie ever to be filmed in Utah hasn't even been released yet. It's "John Carter of Mars," a science fiction film based on the 11-Barsoom series by Edgar Rice Burroughs. It's set to be released in March 2012.
For a complete list of movies and TV series filmed in southeastern Utah, click here.
Lake Powell levels to rise
One of southeastern Utah's most scenic places is Lake Powell. The lake is 186 miles long and has more than 1,000 miles of shoreline.
The lake level has been dropping in recent weeks, but don't worry. Managers are lowering the level to help neighboring Lake Mead. The levels at Powell should start rising again soon and should be 10 feet higher that last summer's levels. That's excellent news for boaters.
E-mail: shaws@ksl.com
×
Photos
Related links
Related stories
Most recent Utah stories