Estimated read time: 3-4 minutes
This archived news story is available only for your personal, non-commercial use. Information in the story may be outdated or superseded by additional information. Reading or replaying the story in its archived form does not constitute a republication of the story.
Jed Boal ReportingAbout one-third of U.S. troops come home from the wars in Iraq and Afghanistan with psychological problems such as brain trauma and post-traumatic stress disorder.
Last night, we showed you a pilot program in Park City which aims to heal the spirits and minds of those veterans. This evening, we share more on their inner battles.
Post-traumatic stress disorder is not an easy topic for veterans to talk about. After serving their country, it's hard to admit they're struggling psychologically and need help.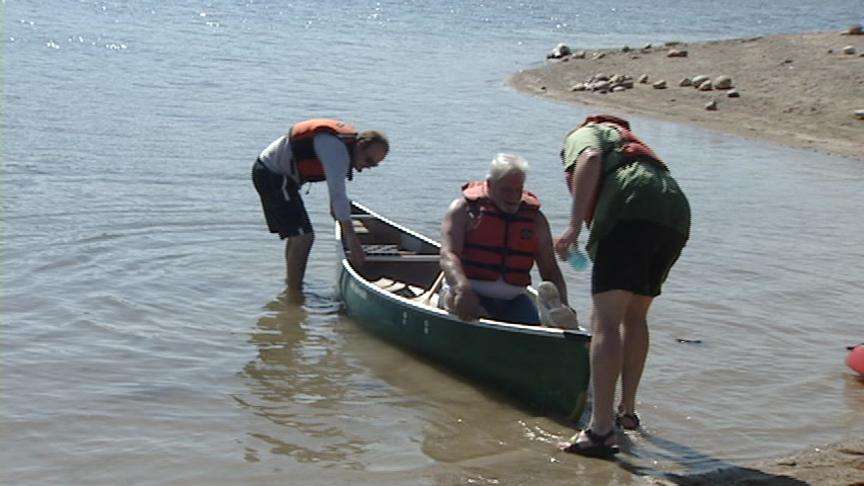 The Wounded Warriors Project and the National Ability Center gave 13 Iraq War vets the time and space to open up, share and heal.
Retired Marine Capt. Chris Ayres said, "Especially for a male, a man, a leader, it's hard to say, 'I need help.'"
Ayres is a warrior. He led men into the battle of Fallujah in April 2004. A rocket-propelled grenade blew off the back half of his right leg. Months later, at home, he discovered he suffered from P.T.S.D.
On this Wounded Warriors wilderness retreat at the National Ability Center, he flexed his newfound passion and prowess for hand-cycling.
"You get to that atmosphere and you smell it. Being able to actually compete and do something has been very therapeutic for me," he said.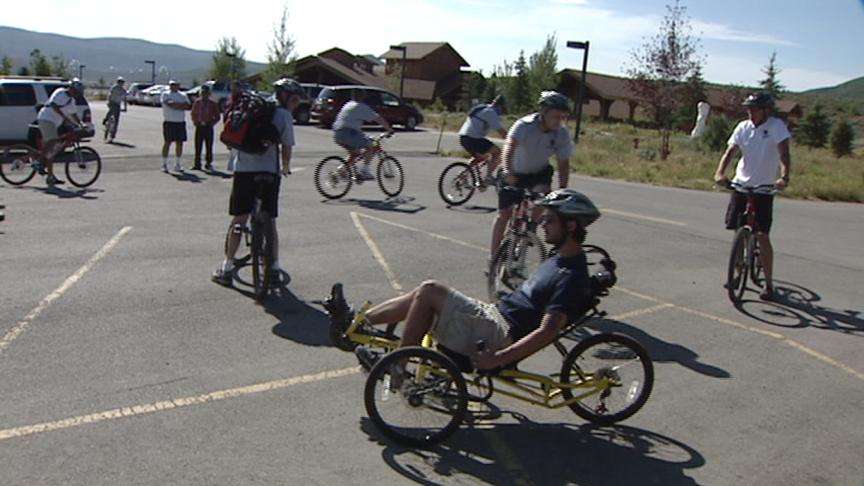 The recreation retreat, with counseling help from the Utah Veteran's Administration, let these wounded warriors try new activities and familiar activities with adaptive gear.
I rode with the vets as some tried recumbent cycles and hand-cycles for the first time. They opened up about P.T.S.D.
They tell me a stigma still shadows P.T.S.D., and that makes it tough to fold back into their communities.
"When we come back," Ayres suggested, "don't shun us away. Accept us back into society. Reach out. Become aware, because it is part of society."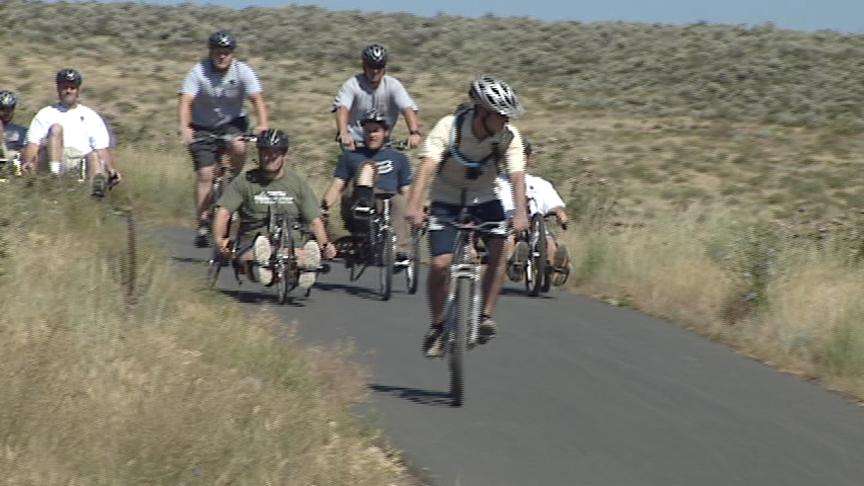 They say we can all try to understand and help them get better.
One veteran said, "We're going to go through tough times. We're not going to be the best of people all the time, but we're trying."
"I've been able to come out and talk about what was going on for the past three years after I got injured. That means more to me than anything," said another veteran.
A car crash, violent crime, an abusive relationship. Many non-soldiers experience P.T.S.D.
Ayres said, "Whether it's combat or a traumatic event back here in the United States. It can be anyone. The human body reacts differently to certain things. If you see things, it's just a natural human reaction."
Taking this healing back home has its own challenges.
As a group they bonded quickly, opened up and learned a lot about managing P.T.S.D.
The national director of the Wounded Warriors Project says he hopes to expand the program and offer more opportunities for more vets. These are not federally funded programs, so the money comes from donors and grants. For more information on the Wounded Warriors project and the National Ability Center, follow the link on this page.
×
Related links
Most recent Utah stories