Estimated read time: 3-4 minutes
This archived news story is available only for your personal, non-commercial use. Information in the story may be outdated or superseded by additional information. Reading or replaying the story in its archived form does not constitute a republication of the story.
DRAPER — A local leader of an LDS Church Spanish-speaking congregation who faces deportation unwittingly finds himself in the sights of Latino activists looking to further their position in the ongoing illegal immigration debate.
Immigrations agents arrested Felix Joaquin Callejas-Hernandez, his wife and two teenage children April 19 and they all now face deportation to their native El Salvador. Callejas served as president of the Eastridge 9th Branch in Draper until his release last week.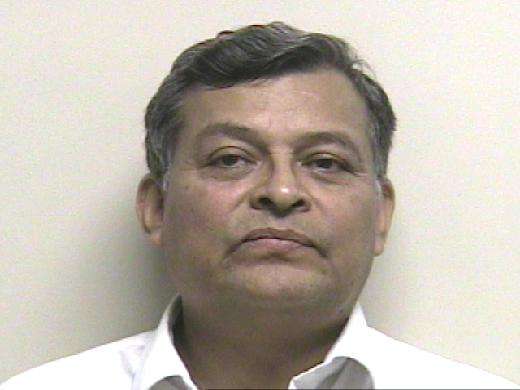 Callejas, 53, remains incarcerated in the Utah County Jail. His wife Luca Margarita Castillo de Callejas, 52; son Jose Moroni Callejas-Castillo, 19; and daughter Margarita Concepcion Callejas-Castillo, 18, were allowed to go home April 22, according to jail records.
"My understanding is they didn't commit any crimes," said Latino community activist Tony Yapias.
How the family came to be in arrested was not released, but U.S. Immigration and Customs Enforcement routinely jails people with deportation orders who haven't left the country.
An immigration judge ordered Luca Callejas to leave the country in 2008 and the others in 2009, ICE said in a statement. It did not explain the circumstances leading to those orders or how the family initially entered the United States.
---
I call on Utahns to be more compassionate on this issue. I see this every single day, where families are being separated.
–Tony Yapias, Latino advocate
---
#yapias_quote
A subsequent appeal to the Board of Immigration Appeals was dismissed, according to ICE spokeswoman Lori Haley. ICE, she said, is making arrangements for their return to El Salvador.
Yapias alerted the media to the family's situation via email Friday. Cases such as this, he said, are pitting LDS Church members against each other in the illegal immigration debate.
"We have to do something about this issue," he said.
The Church of Jesus Christ of Latter-day Saints reiterated its support last week for the Utah Compact and a package of illegal immigration bills, including controversial HB116 that the Utah Legislature approved this year. That position raised the hackles of some LDS members.
"Still," said Yapias, "there is much division among right-wing conservative LDS members and many who favored a more compassionate approach to solving our country's immigration problems."
On Friday, LDS Church spokesman Scott Trotter issued a brief statement regarding the situation the Callejas-Hernandez family finds itself in.
---
Given the support for HB116 and the rest of the (immigration reform) package that came out, it does make it look like the (LDS) church is trying to protect illegal aliens.
–Ron Mortensen, UT Coalition on Illegal Immigration
---
#mortensen_quote
"This case reminds us all of the need to address immigration reform. As we have stated, we believe any solution should include the following three principles: the commandment to 'love thy neighbor,' the importance of keeping families intact and the federal government's obligation to secure its border."
Attempts to reach the Callejas family were unsuccessful.
Ron Mortensen, co-founder of the Utah Coalition on Illegal Immigration, questions the church's support of illegal immigration bills that in his estimation condone illegal behavior.
"Given the support for HB116 and the rest of the package that came out, it does make it look like the church is trying to protect illegal aliens," he said.
It doesn't take long before immigrants who overstay their visas to obtain falsified documents or Social Security numbers, he said. Furthermore, he said the church seems to be ignoring the thousands of identity fraud victims.
"That's where I question what the church is doing on this. It's very difficult not be be committing a crime if you're here illegally," said Mortensen, a Mormon and retired foreign service official.
Yapias, also a Mormon, said he understands Callejas-Hernandez has taken his arrest in stride.
"He's not resentful of what happened," he said. "Rather, he was sharing the gospel with other inmates in jail."
-----
Story written by Dennis Romboy with contributions from Sam Penrod.
×
Photos
Related links
Most recent Utah stories