Estimated read time: 1-2 minutes
This archived news story is available only for your personal, non-commercial use. Information in the story may be outdated or superseded by additional information. Reading or replaying the story in its archived form does not constitute a republication of the story.
Carole Mikita ReportingOn a recent concert tour, the Mormon Tabernacle Choir had a few moments of fun, participating in a Tennessee tradition.
The Peabody Hotel in Memphis is famous the world over for what is known as the duck walk. Every morning five mallards march through the hotel, headed for their favorite swimming hole, the lobby fountain. It attracts millions of tourists a year, and on one day this month, that crowd included some guests from Utah.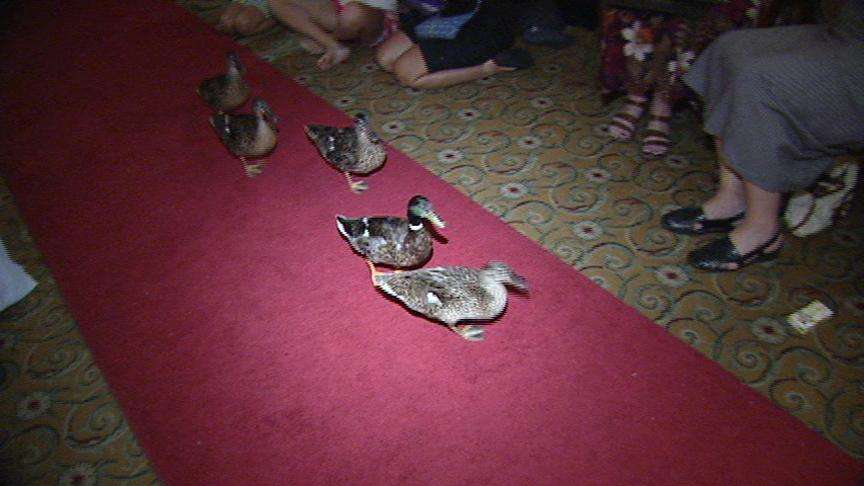 The lobby of the famous Peabody Hotel was filled with members of the Mormon Tabernacle Choir, there to watch their leader take on a time-honored tradition. Music Director Craig Jessop was named honorary keeper of the ducks on July 2.
Jessop said, "You know, I was thinking all along, here's two great American traditions. We started broadcasting in '29; the ducks started marching in the '30s. We're still both going strong."
He then took the elevator to the Duck Palace on the roof and soon enough, out they came. The world-famous march of the mallards happens everyday at 11 a.m.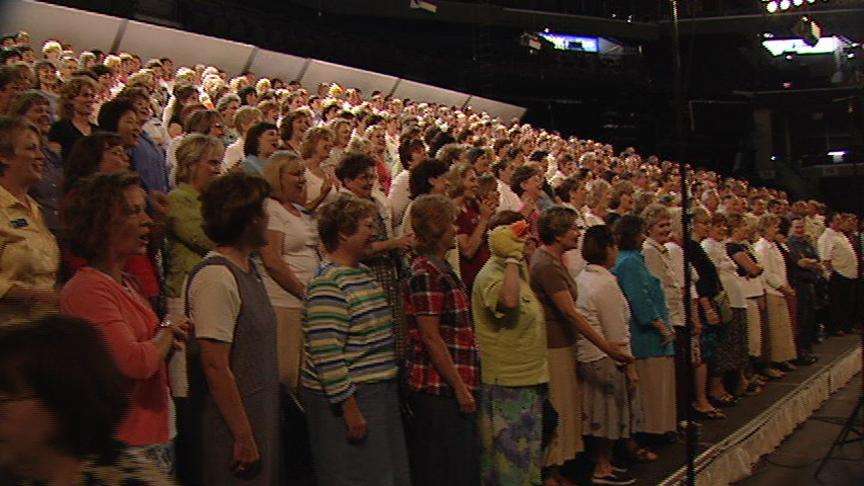 As a "thank you," tourists were treated to the choir's now famous farewell song, "God Be With You 'Til We Meet Again."
"I will never forget this experience, it was fantastic in every way," Jessop said.
To make sure he didn't forget, later, at rehearsal, choir members prepared something not on the program and sang, "Rubber Ducky, You're the One."
If you happen to travel to Memphis, the mallards move again every day at 5 p.m., when they reverse the process and walk down the red carpet, hop into the elevator and return to the hotel roof and their duck palace for the night.
×
Most recent Utah stories