Estimated read time: 4-5 minutes
This archived news story is available only for your personal, non-commercial use. Information in the story may be outdated or superseded by additional information. Reading or replaying the story in its archived form does not constitute a republication of the story.
VIRGIN, Washington County — Three stranded hikers in Zion National Park made their way to safety Tuesday with some help from other canyoneering park visitors.
Eleven people hiking down the slot canyon known as The Subway reached the Left Fork trailhead by 11 p.m. Tuesday, officials. They had no injuries and were "just a little tired," Zion spokesman David Eaker said.
Personnel in two Blackhawk helicopters from Nellis Air Force Base in Nevada spotted the group not far from the trailhead with the help of night- vision equipment. Two airmen were lowered down with supplies to assist the group in hiking out, Eaker said.
Officials first started a search Sunday for a couple with a permit for a one-day trip whose car was found at a trailhead. A Salt Lake City man who headed out Monday afternoon was also reported missing after he told his wife to alert park officials if she didn't hear from him by 2 a.m.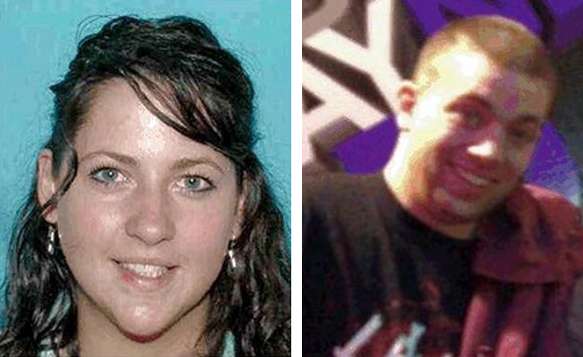 That man, David Balkcom, 37, had spent Monday night stuck on a ledge in a thunderstorm after trying to rappel down a waterfall, according to BYU student Cliff Chandler, who was part of a group of six hikers that had started the hike Tuesday morning and found Balkcom around noon. Chandler said they reached Balkcom from above, pulled him to safety and brought him with them.
A short time later, the group met the couple, Evgenia Buzulukova, 25, of Roy, and Jonathon Wilson, 28, of Portland, Ore., who Chandler said had built a fire but were stuck in the canyon, out of food and exhausted. With the help of an experienced canyon guide, the group set up rope lines to assist the three less-experienced hikers down the canyon.
"The water was flowing very high," Eaker said. "It was very tough going yesterday."
A backcountry permit is required for the nine-mile hike, which starts at the top of the canyon along the Wildcat Canyon trail. Eaker said park officials informed each group of the poor conditions, but they turned out to be even worse.
"We can't judge people on what experience they have. We told them the conditions were not good and gave them all kinds of information (on how to be safe)," he said. "They have to make the final call."
Chandler said his group was doing the hike just for fun but had been told hikers had gone missing in the area.
"We knew the conditions were going to be kind of extreme, but we were prepared for that," he said. "We were going to keep our eyes out for (the missing hikers). We did not necessarily expect to find them."
Eaker said water levels in The Subway were as high as park officials had ever seen them due to snowmelt. The cold water has been rising steadily in a "continuous high flow," unlike the flash floods often seen in the area after summer thunderstorms, he said.
Park officials have closed The Subway temporarily and are evaluating their rescue efforts of the last few days. They continued to issue permits and several groups completed the entire trip, with difficulty but successfully, while the couple hunkered down on ledges, well above the fast-moving water and out of sight. That led officials to believe the couple was no longer in The Subway.
The search was ramped up Tuesday, with five ground teams, two dog teams and the helicopters. Chandler said his group saw the helicopters several times and waved, but the crews apparently did not see the hikers.
Supervisory ranger Ray O'Neil stressed that without park officials checking on the car, they would not have known the couple was missing. Conditions in slot canyons change rapidly, he said, and many do not have gauges to measure how fast the water is flowing.
"As things stand, it's all a guess," he said. "We just don't know the specifics."
O'Neil urged park visitors to take responsibility for their own safety.
"When you go into wilderness, when you go into backcountry, you are saying that you want to accept nature on its own terms," he said. "You need to be ready for the conditions you're going to encounter."
Story written with contributions from Jennifer Stagg and Paul Koepp.
×
Photos
Related Stories