Estimated read time: 2-3 minutes
This archived news story is available only for your personal, non-commercial use. Information in the story may be outdated or superseded by additional information. Reading or replaying the story in its archived form does not constitute a republication of the story.
Team Coverage Most people run out of and away from burning buildings, but a Salt Lake man did just the opposite, even though his family was safe.
Fire bosses say once they're on scene, your house is no longer your house; it's theirs until the fire is out. If you get in the way or are in danger of being hurt, you can move or they'll do it for you.
Firefighters are baffled as to why 24-year-old Jose Roque ran back inside his burning home near 900 North and 1700 West. Everyone had already gotten out of the home safely.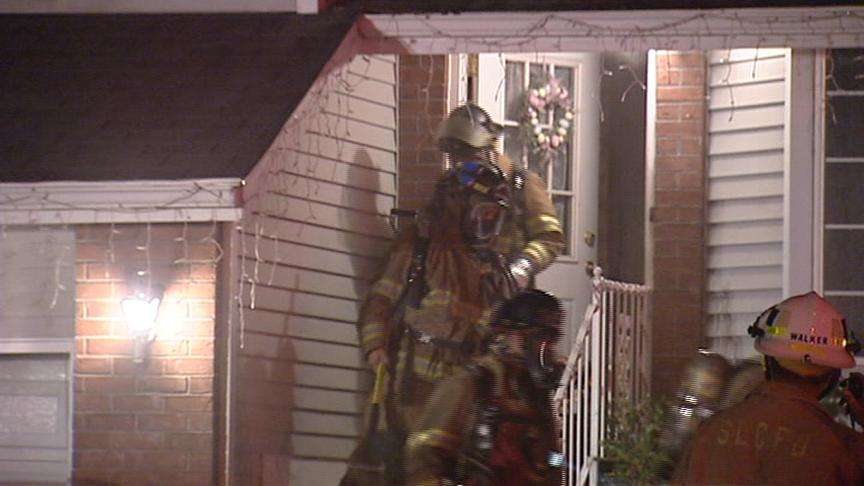 Dennis McKone, Assistant to the Fire Chief of the Salt Lake Fire Department, says, "He came running, bolted in and started going through some drawers in the bedroom here. They asked him to leave and started struggling with him."
Firefighters asked Roque to leave but he wouldn't, so they forced him out. Mckone says, "I can't comprehend it. It's so out of the normal to want to wrestle in this situation."
Roque was led away in handcuffs and arrested for interfering with firefighters, as well as for an outstanding warrant for forgery.
The four children went to the hospital for minor smoke inhalation.
Investigators went to work. McKone says, "Something is a little strange going on here."
It turns out firefighters are pretty familiar with the house. They were there twice in three hours early this morning.
The first was for a burning mattress investigators believe may have been started by a cigarette or matches.
The second was for the fire Roque ran back into, which started in a basement bedroom. Both fires have been ruled accidental.
The big mystery now is why did Roque go back into the house? He's not talking. McKone says, "I can only remember two times in my 39-year career that this has ever happened before."
Firefighters add nothing in the drawers Roque was searching through stuck out as important or priceless.
Interfering with a firefighter is a class B misdemeanor and it carries a penalty of up to six months in jail and a fine.
×
Most recent Utah stories