Estimated read time: 2-3 minutes
This archived news story is available only for your personal, non-commercial use. Information in the story may be outdated or superseded by additional information. Reading or replaying the story in its archived form does not constitute a republication of the story.
Alex Cabrero Reporting The metro gang unit says officers were forced to shoot a suspect who tried to get away in Taylorsville.
Early Saturday morning, the metro gang unit was serving a search warrant at a Taylorsville apartment complex. While officers were there, the suspect arrived outside, then tried to get away. It ended with him being shot and killed.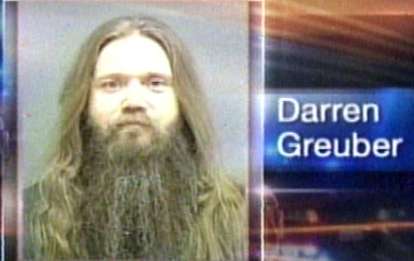 One officer was injured when a car the suspect was in hit the officer. He's OK now, but at the time, other officers were concerned the suspect would keep trying to hurt them, so they started shooting.
Trevor Lewis and his girlfriend, Nicole Bateman, say they slept through the whole thing, but when they finally did wake up Saturday morning and walked to their car to go to work, they couldn't believe how deep they both slept to not hear this.
Bateman says, "I just thought it was weird."
Weird because of cars with bullet holes in them and cars smashed into each other, all because a man police were looking for didn't want to be found.
The metro gang unit had a warrant to search inside 48-year-old Darren Greuber Sr.'s apartment, and as they were, he arrived. Officers outside saw him driving in and tried to stop him.
Taylorsville Police Sgt. Rosie Rivera said, "The suspect tried to flee on them. He rammed a Taylorsville police car and then backed up, hit a tree and proceeded to ram other cars, including a couple more police cars."
Behind one of those cars was a West Jordan officer, who was hit. He suffered minor injuries.
Fearing the suspect might try to hit other officers, they started shooting at him.
Sgt. Rivera said, "Did shoot at him several times. He was hit numerous times."
Greuber later died at the hospital.
As for Lewis and his girlfriend, they couldn't leave right away because one of the bullets ended up in their headlight, evidence they couldn't drive off with.
Bateman said, "I'm moving out next month, so I'm kind of excited about that now."
The search warrant involved an investigation for drugs and guns. Police say Greuber was a gang member, another reason why they weren't taking him lightly.
The two officers who shot him are now on paid administrative leave while this investigation continues.
×
Most recent Utah stories