Estimated read time: 5-6 minutes
This archived news story is available only for your personal, non-commercial use. Information in the story may be outdated or superseded by additional information. Reading or replaying the story in its archived form does not constitute a republication of the story.
SALT LAKE CITY — It's estimated that 1 million people in India are currently afflicted with leprosy, a disease many people believe was eradicated long ago.
But thanks to Rising Star Outreach and former BYU and NBA player Shawn Bradley, the goal is to make the current generation the last to suffer from this disease.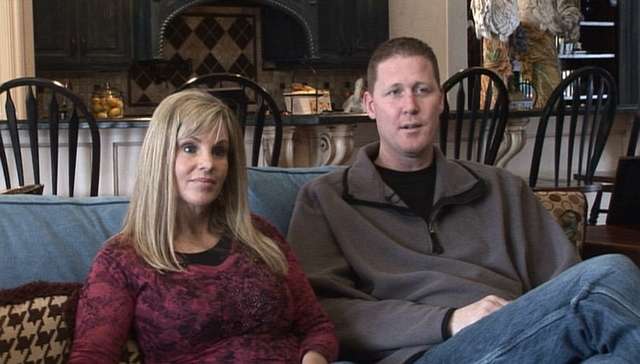 Bradley recently attended a fundraiser in Salt Lake City for the organization, who's mission is to help leprosy colonies become thriving, self-sufficient communities by the year 2020. It's an organization he and his family hold close to their hearts.
Bradley and his wife, Annette, didn't know much about leprosy when they first attended a fundraiser a few years ago. "The only leper experience I had was in reading the Bible and those stories," Shawn said.
A video presentation about leprosy colonies in India grabbed their attention.
"When we watched the video that they shared about the children, just the hope that they had in rising above the stigma of being lepers … it really touched my heart," Annette said. "We just needed to go."
So, along with their four daughters -- ages 11, 12, 14 and 15 -- the Bradleys traveled to the southeast coast of India to help at a school built by Rising Star Outreach.
Peery School for Rising Stars is for children of those with leprosy, children who are often shunned by their local schools and forced to beg on the streets. Everything is located on the 14-acre Rising Star campus in Thottanaval Village, which is about two hours outside of the city of Chennai.
What is ... leprosy?
Leprosy is an infectious disease that mainly affects the skin and nerves in the hands and feet, and in some cases, the lining of the nose. The World Health Organization says there are countries in the world where cases of leprosy remain high, including Angola, Brazil, Democratic Republic of Congo and India. Since the 1980s, 11 million people have been cured of leprosy in India.
"Going over there and working with them was an amazing experience," Shawn said.
Most amazing, he says, was working directly with those afflicted with leprosy. Some of them were missing hands and feet, others had only a couple of fingers, and some were blind.
"They themselves have the stigma of being less than human," he said.
Annette said she and her family didn't really have an idea of what it would be like when they arrived, but she was amazed to see the way her kids interacted with the leprosy-affected.
"I mean it was really, really gross," she recalled. "The smell, the look, just the atmosphere was just dirty, and garbage everywhere. But when we looked into the people's eyes and worked on their wounds and cleaned them — we couldn't really communicate with words, but we would touch them and pat their arms or their legs, (we) just looked in their eyes and smiled.
---
We're literally hoping to eventually work ourselves out of a job. We truly believe that this will be the last generation of leprosy beggars on the streets of India.
–Amy Antonelli, Rising Star Outreach
---
#antonelli_quote
"It was just really rewarding for me and Shawn to both just watch our girls with such pure love and compassion, just helping them with no reserve."
The family was in India for two weeks -- one week with the colonies and one week touring the country. Annette said the living conditions at the colonies were not what they were used to. The minute they left the colonies they started staying in nice hotels, but all that the family wanted to do was go back to the colonies and be with the children. They wanted to help them learn English and help them with schoolwork.
"It was really a rewarding experience," she said.
The realistic goal for the organization is to eradicate leprosy. "Once they've done that, they can work on the people who have it and the scars from it and getting them back into mainstream society and becoming successful business people and contributing in a way other than sitting on the streets begging," Shawn explained.
Leprosy can be cured with antibiotics. "They won't have leprosy anymore, but the scars from leprosy will last with you, and if you catch it early enough, you won't have any scars," explained Shawn. But many people won't get treatment because they are shunned.
Educating children and treating those with leprosy are only two of the three initiatives the organization has. The third goal is to help them create their own businesses using microlending so those afflicted with leprosy can become self-sufficient.
Shawn shared the story of a woman who was loaned $5 or $10 to buy a sewing machine. She was able to sew and make clothes. She earned enough money and paid it back. She ended up loaning money to other colonists. One person started a barbershop; another started a garden and sold fresh fruit.
Rising Star Outreach is now considered a leader in the fight against leprosy in India, according to Amy Antonelli, executive director of the organization.
"We're now expanding into several other states throughout India," she said, "and we're literally hoping to eventually work ourselves out of a job. We truly believe that this will be the last generation of leprosy beggars on the streets of India."
The Bradleys also have two younger sons and hope to travel back to volunteer again when they're a bit older. Both Shawn and Annette Bradley say it's a great place for youth groups to volunteer, or for high school seniors to spend part of their summer.
Singing star David Archuleta is also involved with the organization. "It's really taught me a lot," he said, "I don't want to leave because it's really great to be around these kids and all these people."
Archuleta and his fans have raised over $21,000 for dental and other projects that benefit the children of Rising Star Outreach.
-----
Story by Kathy Aiken with contributions from Viviane Vo-duc.
×
Photos
Related links
Related stories
Most recent Utah stories