Estimated read time: 1-2 minutes
This archived news story is available only for your personal, non-commercial use. Information in the story may be outdated or superseded by additional information. Reading or replaying the story in its archived form does not constitute a republication of the story.
Brooke Walker reporting A five month old baby is found dead in this Murray home, leaving police with more questions than answers.
#test
Two different police agencies received two different calls this week, both reporting suspicious deaths. Police later realized they were working the same case.
We begin this story in Murray, where Wednesday morning authorities discovered the body of the 5-month old baby girl. But that is not where police believe the baby died?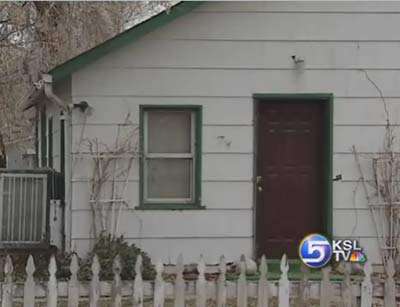 The first call came from a house near 5th Avenue and 1st West in Murray. A caller told police a baby girl was dead. But police later learned, this was not where she died.
Sgt. Rosie Rivera, Taylorsville Police Dept.: "The baby did die in Taylorsville but the body was transported over to a Murray address."
Police believe the death took place at a Taylorsville home
At this point, they don't know exactly when or how the child died, but they are calling the death suspicious.
Police have questioned several individuals, but no charges have been filed.
Sgt. Rosie Rivera, Taylorsville Police Dept.: "We do believe there are drug connections of the people we've interviewed so far and have been involved with moving the body, do have drug backgrounds."
Police say everyone involved is being cooperative, although there are still many questions left to answer. The toxicology reports that will show the cause of death won't be available for about three months.
Taylorsville and Murray Police are working together on this case, and they expect to have the investigation wrapped up sometime next week.
×
Most recent Utah stories