Estimated read time: 2-3 minutes
This archived news story is available only for your personal, non-commercial use. Information in the story may be outdated or superseded by additional information. Reading or replaying the story in its archived form does not constitute a republication of the story.
SALT LAKE CITY -- During the last couple of weeks damaging winds, rain, and snow have left thousands of people without power at times. If the power were to stay out for several days, would you be prepared?
We asked some experts to gather a few items that would help us get by at home for at least three days if the power were out, we couldn't drink the water and the refrigerator wasn't as full as it should be.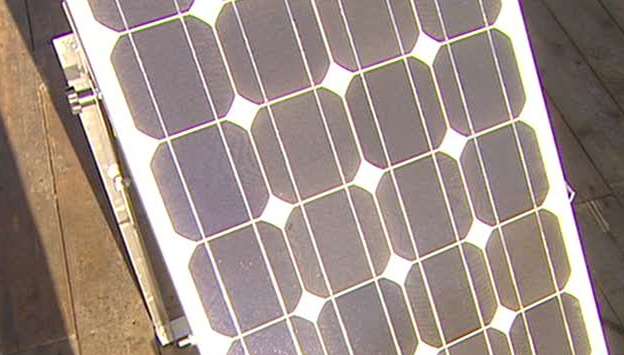 Outdoor recreation enthusiast Brian Brawdy began by suggesting a small solar panel. He snaked 50 feet of cord into the house and connected it to a small generator sitting on the kitchen counter.
"It's quiet. You can't hear it, doesn't emit any odors, you don't have to worry about leaving the window open," he pointed out.
Within 60 seconds the solar panel was providing power. With multiple electrical outlets it's possible to charge a cell phone and plug in a laptop or other small appliance.
For extra lighting in other parts of the house, he plugged in an extremely fast-charging flashlight.
"You drop it down inside and in just 90 seconds it gives you 120 minutes or two hours worth of light," he said.
A small water purifier, the type used by military, can provide clean water with a few pumps. Brawdy demonstrated a unit that can handle 13,000 gallons without changing the filter.
For food, we visited Wise Foods of Salt Lake. For the past three and a half years, the company has made ready-to-eat emergency meals; tens of thousands each day.
Brian Neville of Wise Foods said, "Everything from cheesy lasagna to cheesy macaroni to chicken a la king, chicken teriyaki to stroganoff."
From the raw ingredients to the air tight packaging, these pouches have a shelf life of 25 years. The company packages its products for use in major disaster situations, as well as for home use.
For about $2,000 we're able to power a few lights and some electronic items, purify water, and keep the hunger pangs away.
Experts say no matter what kind of emergency plan your family has, it's a good idea to practice it every couple of months to get the routine down and to make sure everything works.
E-mail: kmccord@ksl.com
×
Related links
Most recent Utah stories