Estimated read time: 2-3 minutes
This archived news story is available only for your personal, non-commercial use. Information in the story may be outdated or superseded by additional information. Reading or replaying the story in its archived form does not constitute a republication of the story.
Samantha Hayes reporting They thought their things were safe in public storage, until Wednesday afternoon.
Dozens of people discovered their belongings had been ransacked and stolen at a Public Storage facility near 1575 East 3900 South in Salt Lake County.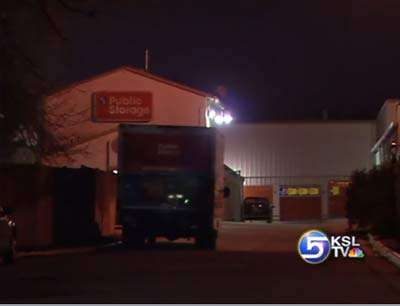 One man says he had at least 30 thousand dollars worth of property stolen, large and heavy items like stereo equipment. Another woman had her washer and dryer stolen. They both say the facility is not secure enough.
What you see in Heidi Blatnick's truck and the trailer behind it, is basically everything a thief did not want.
Heidi Blatnick, Property Stolen: "Our storage unit was half open, pried open the door was stuck."
And her expensive things, gone.
Heidi Blatnick, Property Stolen: "Just piled everywhere. Looked through to see what they wanted to steal. It looks like they were going for big electronic or expensive things."
Steve Dupraix, Property Stolen: "These really weren't tampered with too much..the door pried open..shoved up and all the gear gone."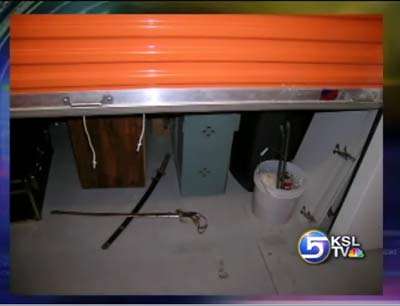 Steve Dupraix thinks he may have been one of the first to discover the break-in.
Steve Dupraix: "Sure enough, the door had been sprung back, the locks wouldn't open..the whole door came up and there were all these empty boxes of all my things all over the floor but up and all the good stuff gone. St one count, the ones we could see that were pried open..30 units..this is a major heist."
Salt Lake County Sheriff's deputies say they have been called to this facility several times before, and even spoke to the manager about better securing his facility. When we asked the manager those questions he gave eyewitness news no comment.
Steve Dupraix:: "We found out the officer who came and investigated our case has been here three times in the last six months."
Dupraix says it wasn't just the cost of things stolen from him -- probably 30 thousand dollars worth -- its the size and weight of those items: Some heavy duty stereo equipment.
Steve Dupraix: "Weight wise they probably took a ton and a half worth of gear..speaker columns that weighed two to three hundred pounds. "
Both people we talked with have insurance to replace their stolen items, but because of this inconvenience they want Public Storage to beef up security at the facility, especially after deputies told them its not the first time.
×
Most recent Utah stories