Estimated read time: 2-3 minutes
This archived news story is available only for your personal, non-commercial use. Information in the story may be outdated or superseded by additional information. Reading or replaying the story in its archived form does not constitute a republication of the story.
Carole Mikita Reporting A new five-story building stands in Harlem on Malcolm X Blvd, built by The Church of Jesus Christ of Latter-day Saints.
The lights announce Harlem's world-famous Sylvia's Restaurant, but few know that back in 1997, the owners allowed Latter-day Saints to rent it for Sunday services.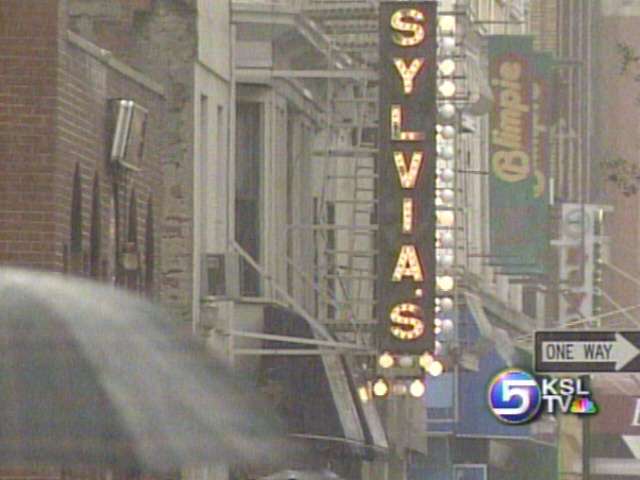 Brent Belnap, NY, NY Stake Pres.: "Maybe a handful of members and more missionaries than there were members. We actually had to leave early before the lunchtime crowd came, to get out of the way."
As new members joined, they moved a few blocks to a former Jehovah's Witnesses building, which is still heavily padlocked. Harry Bonner, a member of this congregation, showed us a single room was both chapel and multiple classrooms.
Latter-day Saints call it the most diverse congregation in the faith -- African Americans, immigrants from around the world, and graduate students from around the country. Church leaders decided they were ready for a five-story, red brick facility on Malcolm X Blvd.
#2
Harry Bonner, Chairman, New Harlem Chapel Open House: "We're so excited to be able to have some breathing space and not only just plain additional space but state-of-the-art breathing space."
We took a tour with LDS Church public affairs missionaries Olene and Myron Walker. The basketball court will be a hit with the neighborhood kids. The chapel will seat hundreds comfortably, and the classrooms have large windows, overlooking a bustling, historic part of the city.
Once the building was finished, the community got to see it. An open house ended with a music festival, choirs from a number of faiths in the area performed for their new neighbors.
Art McFarland, WABC-TV Anchor, Festival Host: "It's a blessing for the community itself, which has such a rich history of its own and now has a wonderful new addition."
Then a very, distinct moment -- music from the world-renowned Boys Choir of Harlem.
Harry Bonner: "It's like Christ saying, 'whoever you are, from wherever, just come to me,' right here in Harlem."
The welcome was warm, the evening memorable. Latter-day Saints called it a very good beginning in their new building.
The new Harlem building also has a Spanish-speaking congregation.
×
Most recent Utah stories