Estimated read time: 2-3 minutes
This archived news story is available only for your personal, non-commercial use. Information in the story may be outdated or superseded by additional information. Reading or replaying the story in its archived form does not constitute a republication of the story.
Ed Yeates ReportingSanta used a special workshop, hidden away on Utah State University's campus, to build a unique tricycle for a seven-year old girl. This weekend it was under her Christmas tree with the fresh smell of paint still lingering in the air.
If Katelyn Roberts' shiny new tricycle looks different, it is! That's because it was custom designed just for her. Katelyn has cerebral palsy. Up until this weekend, she could hear and see kids outside playing, but couldn't join them.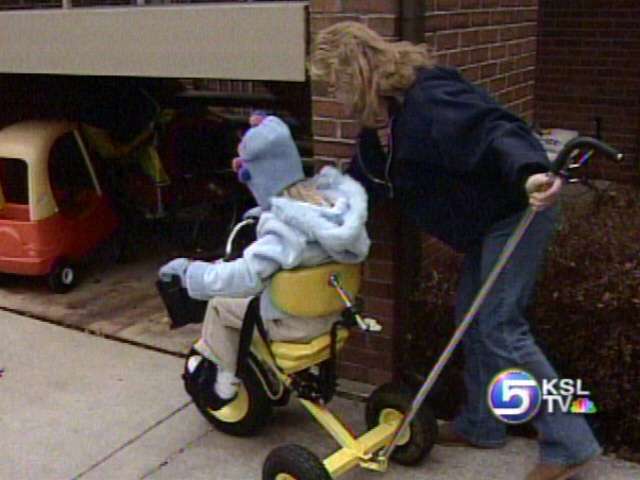 Tammy Roberts, Katelyn's Mom: "So I brought her out a few times, but she would just sit on the sidelines and watch."
But no more sitting on the sidelines. With special pedals to keep her feet strapped in, a wide edged seat to hold her from sliding, special handlebars, and a guide bar in back , Katelyn will soon be on her own.
If Santa ever had a tucked away workshop, it's at Utah State University. The elves in this case are some ingenious students with faculty, creating all sorts of gadgets to help disabled people fulfill a few dreams.
Sachin Pavithran, who's been blind since he was about six-years old, is one of those special designers. He's currently working with a professor on a robotic navigational system for blind people.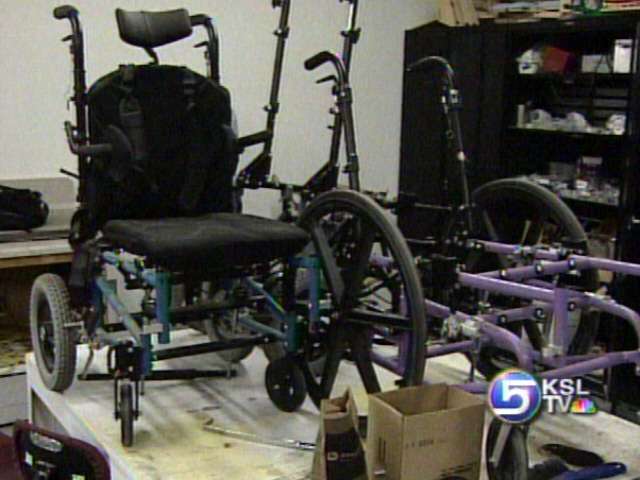 Sachin Pavithran, USU Assisted Technology Specialist: "[At airports] Go to restaurants or gift shops they have. I can check out different products there. I don't just sit around and kill time."
Here's another project on the bench. It is in its very early stages, but eventually will help a woman with cerebral palsy when she cooks.
Starting with just pictures scratched on paper, an old typewriter stand, drawer slides, and discarded lifts become a new creation. Eventually…
Amy Henningsen, USU Occupational Therapist: "She'll slide the food onto the surface, slide it back, close her oven door. Then there will be a screw mechanism that will raise this up to counter height and slide it over to the counter."
A jogger for a disabled marathon competitor, special beds, chairs, the list goes on. And all at no cost for folks like Katelyn who want to push the envelope for independence.
×
Most recent Utah stories