Estimated read time: 2-3 minutes
This archived news story is available only for your personal, non-commercial use. Information in the story may be outdated or superseded by additional information. Reading or replaying the story in its archived form does not constitute a republication of the story.
Alex Cabrero ReportingLots of things would make a great last minute Christmas gift, but a cat or dog may not be one of them. We hear all the time how shelters are looking for people to adopt their animals, but today you couldn't adopt an animal at the Weber County shelter and workers say it's for the animals own good.
There's no doubt the animals would love to be adopted into a nice home, but all of them will have to wait until Tuesday.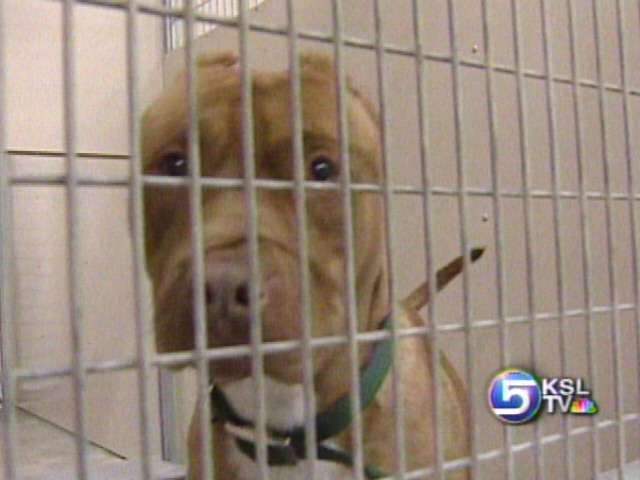 Ron Willis: "Our goal is to have pets go to homes where they're wanted."
It's not that these animals in the Weber County animal shelter aren't wanted, it's just Ron Willis wants to make sure they're not returned because someone wanted a different Christmas gift.
Ron Willis, Weber Co. Animal Shelter: "Today, we've had people calling, we've had them coming to the shelter looking for last minute gifts."
So even though they've already had 45 adoptions this month, Wednesday the shelter decided to stop adoptions until after Christmas, hoping to discourage those who just want an animal to give as a gift.
Ron Willis: "Many times the recipient of the animal receives one they don't really want."
Casey Butcher: "We don't encourage people to adopt on impulse."
The Ogden animal shelter sees the same thing, but they still allow adoptions. People have to fill out a rigorous questionnaire to make sure it won't be given as a quick gift.
Casey Butcher, Ogden Animal Shelter: "January is our biggest month for returns just because the people aren't interested in having the pet. They just bought it on a whim."
And with a present like this, you have to make sure whoever is getting it actually wants it.
Casey Butcher: "It's a huge responsibility. It's almost like having a child in your home."
The Ogden animal shelter encourages you to buy a gift certificate instead of a pet, so the recipient can get the animal they want if they want one. The Weber County shelter will allow adoptions again on Tuesday.
×
Most recent Utah stories