Estimated read time: 12-13 minutes
This archived news story is available only for your personal, non-commercial use. Information in the story may be outdated or superseded by additional information. Reading or replaying the story in its archived form does not constitute a republication of the story.
SALT LAKE CITY — It was a shocking experience for Dena Long-Christensen, sitting in a cell in the Salt Lake County Jail for nearly two weeks among people charged with serious crimes.
Her cellmate, for example, was spending time on charges of aggravated assault. Long-Christensen's crime? Selling flower baskets from her home.
"Instead of being further in shock, it was like, there's something wrong with our country," said the West Jordan woman.
Long-Christensen, 44, was sent to jail by a justice of West Jordan's Municipal Court after a dispute over whether she had the proper permits under zoning law to operate her small nursery business out of her home.
A four-month investigation by KSL-TV discovered Long-Christensen's case is but one of several examples of questionable activities inside city-run justice courts, which operate outside the purview of the state's judiciary. Critics of the justice courts cite examples of judges issuing random rulings, sidestepping normal rules of jurisprudence and sometimes doling out harsh punishment for relatively minor infractions.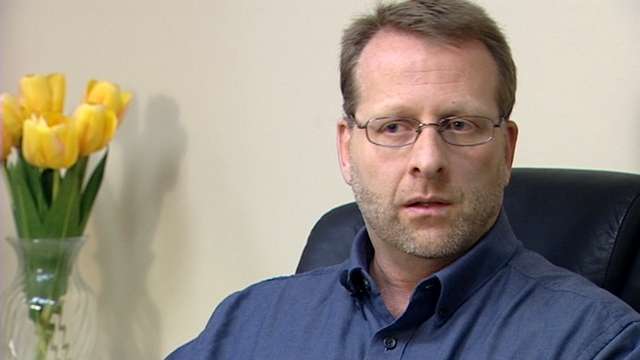 "Unfortunately, the 'wild, wild West' is alive and well in justice courts," said Kent Hart, executive director of the Utah Association of Criminal Defense Attorneys. Hart is one of a number of criminal defense attorneys KSL News spoke with, however, most would not speak on the record for fear of retribution from municipal court judges.
The courts operate with virtually no oversight beyond that of the sponsoring cities, which rely on the courts as municipal cash cows, generating millions of dollars in fines and fees every year.
Kimberly Beazer's case is one example. She believes the court tried to coerce her into pleading guilty and paying a $200 fine instead of getting her day in court.
---
Unfortunately, the 'wild, wild West' is alive and well in justice courts.
–Kent Hart
---
In October, the 19-year-old was stopped on a traffic violation. When asked for her driver's license and proof of insurance, she didn't have it to show the officer. Beazer was then cited for operating a vehicle without insurance and no driver's license in possession, both misdemeanors.
In December, Beazer had her first traffic hearing. According to court documents, she provided a letter from her insurance provider that she did have insurance, though the policy was active five days after her traffic stop. Beazer said she was offered a plea in abeyance agreement. That agreement, she says, was filled out for her by a court employee with either two options for her plea: guilty or no contest. Nowhere on the document does it allow her to plead not guilty and fight the charge.
"She told me to sign the paper. And so I read it and it said, 'The court has accepted your plea of guilty or no contest.' I'm like I'm not guilty. I'm not signing that paper." Beazer said.
According to court documents, Beazer was informed that if she did not sign the plea in abeyance agreement a warrant could be issued for her arrest.
"I felt like a criminal, and I didn't even do anything wrong," Beazer said tearfully.
Since she refused to sign the plea in abeyance agreement, a court date was set. KSL attended her court hearing in Murray Municipal Court on Jan. 3. Beazer pleaded guilty to not having her driver's license with her at the time of the traffic stop. Judge Paul Thompson dismissed the charge of driving without proof of insurance. In the end, Beazer was fined $40 as opposed to the $200 she would have been fined had she accepted the plea in abeyance.
"I started wondering if they don't have enough to pay their cops or something," she said. "They just needed the money. It just seems like they want you to pay the fines and that's about it."
Murray Court Administrator Mike Williams seemed surprised when KSL News told him that Beazer's court plea was filled out for her. Williams said giving a pre-filled agreement to a defendant is not the policy of the court. "Everybody has their right to court," he said. "I would not force anybody to take an agreement."
Hart contends, "It's certainly in the city's best interest to get someone to plead and not contest. It's more efficient. It's more cost effective and it, again, boosts their revenues."
'Subbing' for judge
Perhaps more cost effective, too, is allowing a court clerk to preside over some court proceedings rather than a judge.
KSL was told and, subsequently, witnessed a court clerk regularly presiding over Murray Municipal Court proceedings. The clerk calls for bench warrants and acts as a case manager for defendants facing drug charges.
According to Williams, Murray Municipal Court Judge Paul Thompson signed his own administrative order allowing his clerk to handle such matters. Williams says the clerk also acts as case manager for defendants facing DUI and domestic violence charges. Defendants in these cases may be ordered to undergo treatment of some kind. Williams adds that the clerk only handles cases where people are complying with those programs.
KSL contacted the Judicial Conduct Commission, the independent body backed by legislative authority that is tasked with investigating claims of misconduct in the judicial branch.
---
Utah justice courts collected nearly $60 million in fines in 2010. Salt Lake City, West Valley City, Sandy, Davis County and Utah County collected more than $16.5 million in fees combined.
---
"I understand that there are those allegations against a particular judge and that judge believes it's permissible," said Colin Winchester, the executive director of the Utah Judicial Conduct Commission. "That will have to be resolved at some point."
Winchester would not comment directly on accusations that Thompson is abdicating his judicial authority to his court clerk. However, he did say if the JCC received complaints alleging "that type of behavior, we would do an investigation to find out whether or not the court clerk is in fact operating the hearings."
Hart believes the priority of some cities and counties is to generate revenue rather than worry about defendants' rights.
"Without checks and balances, we're going to have abuses," he said.
The money generated by these courts runs into the millions of dollars, according to the most recent report on justice court revenue for fiscal year 2010. Last year, justice courts collected nearly $60 million from fines. The top five cities and counties with the most money raised through justice court include Salt Lake City, West Valley City, Sandy, Davis County and Utah County respectively. The five combined totaled more than $16.5 million.
According to Utah statute, if a city or county does not have an established justice court, the money collected from misdemeanor offenses are split with half going to the city or county and half going to the state. But if a city or county establishes its own justice court, all revenue collected stays within the municipality.
"The justice courts are extremely profitable. There is a financial motive for keeping these courts," Hart said.
A debtor's prison?
Justice courts also have an incentive to make sure those who owe money pay it. If they don't, Hart said, "When somebody does not pay the court, the judge then becomes in essence the creditor and that judge can order the person to jail."
John Oliver said he is a perfect example of municipal court judges using the threat incarceration in order to extract payment.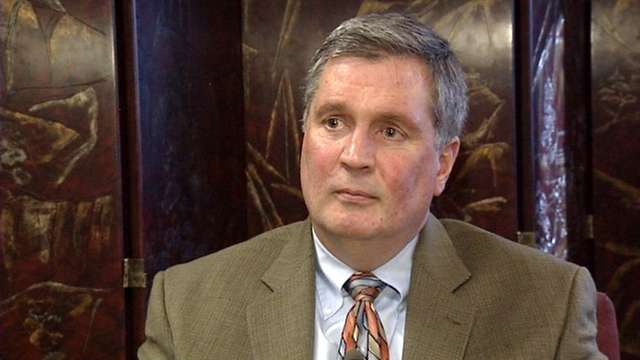 In April 2006, Oliver was cited for driving on a suspended license, revoked registration and operating a vehicle without insurance, all misdemeanors. He pleaded guilty in West Valley Municipal Court to all three charges and was fined $700 and given a 30-day suspended sentence. When he fell behind on his payments to the court, Judge Ronald Kunz issued an order for Oliver to appear.
Prior to that date, court documents show that Oliver had caught up on his payments. Court records also indicate that Oliver had a heated phone conversation with the judge's court clerk. Oliver was upset that he had to miss work to go to court for simply missing payments.
"He was told that he must appear or pay (the) balance, otherwise warrant will be issued. Defendant said that he will just sit in jail for an hour and then he will be released," the clerk wrote in the court docket.
Oliver, 49, said when he appeared before the judge, Kunz began reading aloud the clerk's notes from the phone conversation.
"I just kind of snidely said (to the clerk on the phone), 'Whatcha going to do? Throw me in jail for three days?' And she put these comments in the folder. And that's what he did. He threw me in jail for three days."
Oliver wasn't sent to the Salt Lake County Jail. Instead, he was kept in a cell next to Kunz's courtroom for three days.
"Basically in a closet, and that's where they left me. Nobody had any idea where I was at for three days," Oliver said. Court documents show that Oliver's daughter-in-law and son both called to see what had happened to him.
"When I did go in front of the judge, there were probably three or four people before me that hadn't paid anything on their fines and they walked right out of the courtroom," Oliver said. "I don't think he should pick and choose who he can throw in jail and who he can't."
Oliver's plight made its way to Hart at the Utah Association of Criminal Defense Lawyers, who filed a complaint with the JCC on behalf of Oliver.
"The Judicial Conduct Commission meets in secret. So, it is very difficult to know what they're doing," Hart said. "The only time we know what they're doing is when they issue a public reprimand of some sort."
---
Fighting the city got me put in jail.
–Dena Long-Christensen
---
According to JCC reports on reprimanded judges, Kunz was not disciplined in any way for his role in overseeing Oliver's case. In fact, very few justice court judges have been disciplined. Of the state's 109 municipal court judges, two were issued public reprimands from the Utah Supreme Court last year.
"I am sure they take it seriously," said Hart of the JCC. "I am sure that there is some communication with the judge. But the problems persist. So, whatever the Judicial Conduct Commission is doing seems to be ineffective."
The JCC declined to look into Dena Long-Christensen's complaint she filed in December. The West Jordan resident was thrown into jail for a business license violation, which she was appealing.
"Fighting the city got me put in jail," said Long-Christensen.
Court records show she was in the Salt Lake County Jail for 13 days for operating her plant nursery business without a license.
"We were doing everything we could to comply with what we were told by planning and zoning," Long-Christensen said.
She said she and her husband were following what West Jordan Planning & Zoning had stipulated for their home-based nursery business to operate. "We were not allowed to sell anything other than what we grew, except for once a month as a garage sale or bazaar," she said.
In an affidavit, West Jordan business license coordinator Marsha Lancaster testified she "personally observed the defendant selling hanging baskets out of her home."
Lancaster also testified, "I parked my vehicle across the street from Dena Long's house. I then observed Dena Long … seated in the garage of her home, behind a table with what appeared to me to be a cash register, exchange a hanging basket for cash which was handed to her by a gentleman."
That affidavit was used as evidence to show Long-Christensen had committed "new offenses which violates her probation on this case," according to court documents. She had not paid her fines after the judge found her guilty. Kunz sent Long-Christensen to jail for 30 days, though she spent 13 behind bars.
"My cellmate was in for aggravated assault," Long-Christensen said. "Instead of being further in shock it's like, there's something wrong with our country."
Long-Christensen's case remains on appeal.
The city of West Jordan defended the way it treated both Long-Christensen and Oliver. West Jordan Police spokesman Sgt. Drew Sanders told KSL that the intent is to keep defendants out of jail.
"Most of all we want the behavior to change," Sanders said.
Incarceration only happens when people refuse to comply with the law, he said. In the case of Long-Christensen, Sanders said the West Jordan woman not only failed to pay a fine but continued to run her business without a license, a violation of her probation. She was also previously convicted of operating a business without a license in 2003 in Draper.
With regard to Oliver, Sanders said it was irrelevant that Oliver's payments to the court were caught up by the time he appeared before a judge. By repeatedly failing to make payments according to the monthly schedule set for him by the court, Oliver too had violated his probation.
"In our court, jail is used as the last resort," Sanders said.
"The judges have basically unfettered use of the jails," Hart said. "In other words, nonviolent people are being sent to jail where there are many violent people."
KSL obtained Salt Lake County Jail records for every individual incarcerated from 2004 through 2010. Though the vast majority of defendants who are sent to jail from municipal courts commit drug-related crimes, there are others who do go to jail for business license violations as well as other petty crimes such as jaywalking, lack of a dog license or having tinted windows.
"The justice courts are certainly overusing the jails," Hart said.
Not a court of record
While there are accusations of abuse of power and an incentive to make money surrounding the justice court system, the JCC's executive director believes there could be a simple remedy. Right now, justice courts are not "courts of record." They are not required to record proceedings, making it difficult for the JCC to determine judicial wrongdoing.
"Every courtroom should have a recording system and it should be going all the time," Winchester suggests. "Judges will improve because they'll stop doing some of the things they're allegedly doing now."
That could happen in the near future. The Utah Administrative Office of the Courts is currently running a pilot program testing a recording system in Davis County justice courts.
Story written by Lori Prichard and Kelly Just.
×
Related links
Most recent Utah stories
More stories you may be interested in