Estimated read time: 2-3 minutes
This archived news story is available only for your personal, non-commercial use. Information in the story may be outdated or superseded by additional information. Reading or replaying the story in its archived form does not constitute a republication of the story.
John Hollenhorst ReportingIt's not often someone gets a unit of measurement named after them. We can think of the watt & the volt, named for James Watt and Alessandro Volta, and of course there's that Richter guy who invented the Richter Scale. But have you ever heard of the Garn Scale? It was named after a famous Utahn.
If someone says you rate eight or nine Garns, you definitely are feeling rotten. A long, long time ago in a galaxy not so far away, Utah Senator Jake Garn flew on the Space Shuttle Discovery. It was 1985; he was the first U.S. Senator in space, and boy was he sick! Today, 20 years later, he's immortal, sort of.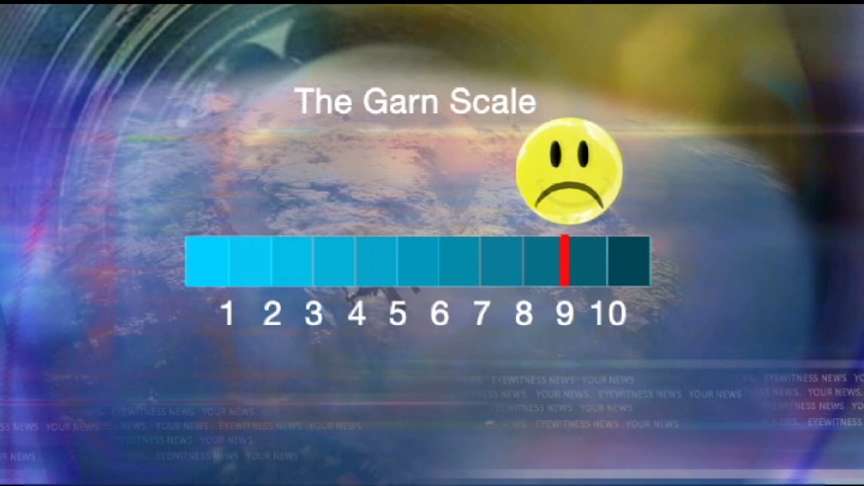 Jake Garn, Former Senator-Astronaut: "I've been very proud of the fact that they named something after me after al these years, even if it was unofficial."
You see, when people go into space now, they may be unofficially evaluated on something called The Garn Scale.
Jake Garn: "For those who don't know, it's a Garn One, Garn Two, Garn Three. It's a measurement of how sick you are."
Basically, at Garn One, you feel pretty good. Garn Ten, you wish you were dead.
Reporter: "And what I also heard is that you rated a 13, which means you were off the scale on your own scale!"
Jake Garn: "(Laughs) Well I think that's an exaggeration because, to be very candid about it, I did not throw up."
The former senator in space has tended to be a wee bit defensive on the subject, even though he has a sense of humor about it. Even way back when he trained for his space mission, on an airplane known as the Vomit Comet, he proudly waved his empty barf bag.
Jake Garn, 1985: "See, I never used it."
On Discovery his assignment was to get sick so scientists could study space sickness. Yes, the senator felt sick, terrible in fact. But listen up, America, he never lost his lunch, in spite of being lampooned in the Doonesbury comic strip as "Barfin' Jake Garn."
Jake Garn: "Nauseous Jake Garn. But not Barfin' Jake Garn. But my grandkids were pleased that grandpa was in the funny papers, so it's fine. And believe me, to get to go again, I'd throw up every day just to go into space again."
There seems little chance of that, but as long as people do go into space, Garn's name might keep coming up, whenever lunch threatens to.
Garn currently serves on the boards of several companies and charities. He spends much of his time doing volunteer work. And at the age of 73 he's still fit enough to do about 100 pushups a day. Not bad for a guy who was recently reported dead by the New York Post.
×
Most recent Utah stories