Estimated read time: 2-3 minutes
This archived news story is available only for your personal, non-commercial use. Information in the story may be outdated or superseded by additional information. Reading or replaying the story in its archived form does not constitute a republication of the story.
Alex Cabrero ReportingThere are certain ways you should act when visiting a cemetery; stealing items from someone's gravesite isn't one of them.
Bountiful police say they've been getting lots of reports of stolen items at their city's cemetery.
It looks like police have caught the person doing it. After getting so many reports, Bountiful police say they decided to put an item on a gravesite and kept it under surveillance to see what happened.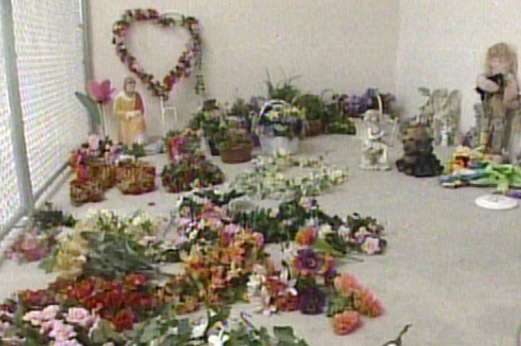 The plan worked. A woman took it, and when police went to her house, they found about a hundred other items stolen from the cemetery.
One year ago today, Dave Wride did something many of us have to do. He buried his father. His family was at the Bountiful cemetery, sharing fond memories and precious moments. They left flowers and couldn't imagine anyone stealing them.
Inside Bountiful's Police Department, though, there are about 100 flowers and other items, all stolen from the cemetery.
Bountiful Police Lt. Randy Pickett said, "Why somebody would take something like that, who knows?"
Maybe most disturbing about this case is that some of the items taken from this cemetery were taken from the gravesites of children.
Lt. Pickett said, "Why somebody would take a toy from a child's grave, why would they do that?"
After getting so many complaints about stolen items from the cemetery, Bountiful detectives figured it was time to do something.
Lt. Pickett tells us, "We put out some items and watched them. And they were eventually taken, and we tracked them to this house."
Stuffed animals, angels, even Jesus was among the items found at the woman's house. In all, there were about 125 items, all stuffed into a corner of her back yard.
"When she realized that she was in trouble, she asked for her attorney," Lt. Pickett said.
Her attorney might help get her eventual charges reduced, but he'll never help the families wondering why.
David Wride said, "It seems like there's no respect in a lot of things anymore."
The woman accused has not been arrested yet. Police say the district attorney wants to make sure all the charges will stick before filing them, the thought is that way she can't get off on a technicality.
As for the items, if something of yours has been stolen from the cemetery, contact the Bountiful Police Department.
×
Most recent Utah stories