Estimated read time: 2-3 minutes
This archived news story is available only for your personal, non-commercial use. Information in the story may be outdated or superseded by additional information. Reading or replaying the story in its archived form does not constitute a republication of the story.
Brooke Walker Reporting Ninth graders at Eisenhower Junior High set aside the books today for a different educational enterprise, sort of. They are attempting to break the World Record for the longest straw chain. If they succeed, this will be World Record number seven for Eisenhower.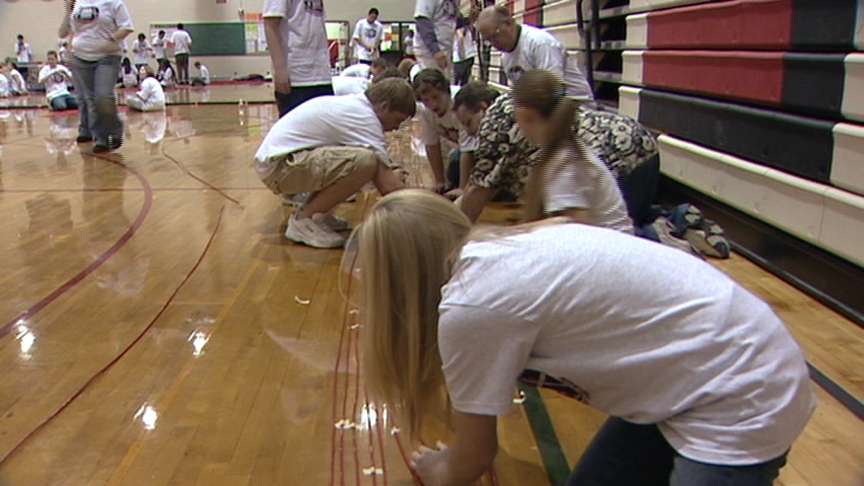 They've actually set a record for setting world records, so this school is used to a challenge. It's amazing what you can do with straws.
Steven Steuart, Student: "It's kind of difficult to make them stay in and push them in all the way. Your hands start to hurt after a while."
And little stretch of the imagination.
Zach Hayes, Student: "It's eighty-seven feet across and we are just going to zig zag it."
Together that makes for the longest straw chain in the world, more than eight miles in the making. A school in New York holds the current record, but their chain was only 3.8 miles long, a standing these students are confident they can top.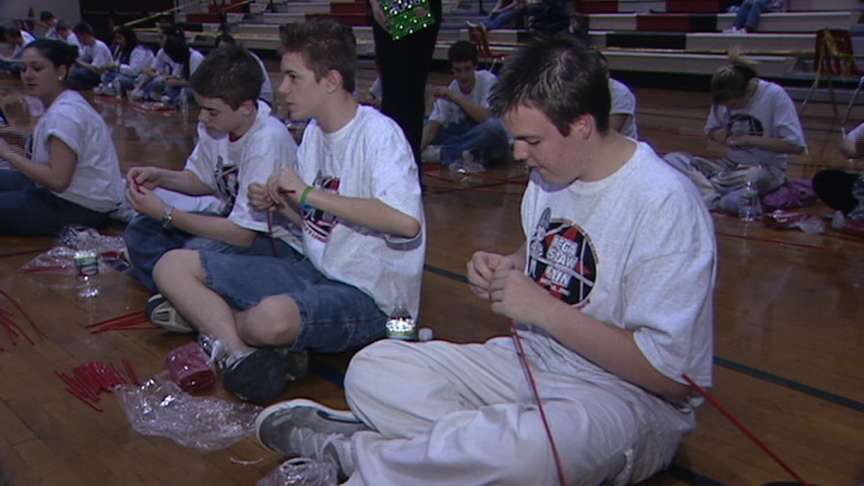 Danielle Southworth, Student: "We think we can get 10 miles if we really try, but we're going for eight."
Students created and designed a unique system that allows more than 100-thousand straws to configure in the school gym.
Clayton Brough, Teacher/Event organizer: "Logistics, mathematics, they do team work. It's things that kids don't often get taught in an academic setting, but it's still important to be successful in life."
If you think this is impressive, a look at the book shows that Eisenhower has quite the history. Last year it was paper clips, two million of them. The result was a 22-mile chain. Other past records include the largest loaf of bread, the tallest ice cream cone, and who could forget the fastest human conveyor belt.
But it's not just about the record. Students say, even if they don't reach their goal, the effort is worth it.
There has already been some discussion about next year's record. They wouldn't tell me exactly what it is, but they did hint it will be an outdoor activity that involves materials from California. So we'll have to wait and see.
×
Most recent Utah stories