Estimated read time: 2-3 minutes
This archived news story is available only for your personal, non-commercial use. Information in the story may be outdated or superseded by additional information. Reading or replaying the story in its archived form does not constitute a republication of the story.
BIG COTTONWOOD CANYON -- A power outage that affected both resorts in Big Cottonwood Canyon Thursday left some skiers stranded on the lift.
About 300 people were on the chair lifts at Brighton and Solitude when the power went out around 1:20 Thursday afternoon. Lift operations are shut down at both resorts until further notice.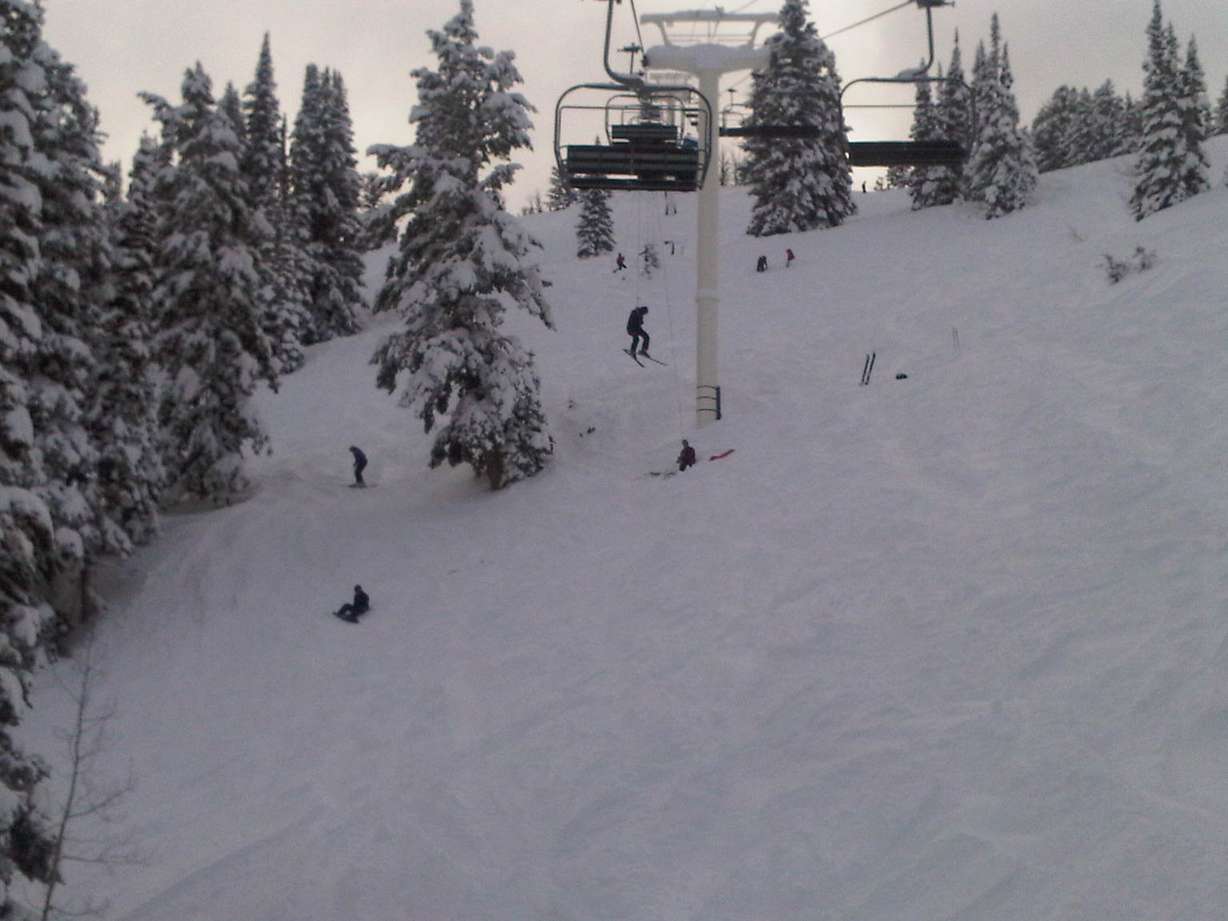 Unified Police say Brighton used auxiliary power to get people off its ski lifts. Solitude was also able to get everyone off except for those on the Eagle Express and Sunrise lifts. About 50 people had to be rescued using a pulley system.
A stranded skier on the Eagle Express lift told KSL ski patrol members sent up a rope so he could be lowered to the ground.
Another skier, Kelli Mezziani, was also stranded on the Eagle Express lift. She called KSL as she and her husband were waiting to get rescued. Mezziani said they heard an explosion when the power went out.
When she called KSL, they had been stuck on that lift for an hour and a half.
"They are throwing ropes up over the line and they got some little wood chair that people are sitting on and they are lowering them down," Mezziani said.
Unified Police say a downed tree broke a line that services those areas.
A spokesperson for Rocky Mountain Power says the heavy snow could be to blame, and it could take some time to fix the problems.
Telephone service to Solitude was also affected. Phone calls to the main switchboard at Solitude were not connecting.
Power is also out in the Cedar Mountain area near Zion National Park because of heavy snowfall. As much as seven feet of new, wet snow has fallen in the area.
Even healthy evergreens can't take the weight, and many of them have snapped and fallen into power lines and equipment.
Power has been out to some residents of the area since Monday and will likely be off through Christmas.
E-mail: syi@ksl.com
×
Most recent Utah stories