Estimated read time: 1-2 minutes
This archived news story is available only for your personal, non-commercial use. Information in the story may be outdated or superseded by additional information. Reading or replaying the story in its archived form does not constitute a republication of the story.
Samantha Hayes ReportingRosie Rivera, Taylorsville Police Dept.: "Goes by the name James Carter, nickname is 'Styles'. He is a fugitive."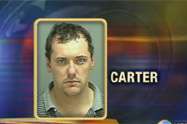 And he was almost in police custody, but slipped away after a violent confrontation with police overnight. This suspect has been named Public Enemy Number One, and police thought they had him with an informant's tip, but he smashed their patrol car and got away.
Police say James Carter has certainly earned his designation as Public Enemy Number One. He has a violent criminal past and been involved in more than one police chase before this latest incident. Police want him off the streets as soon as possible.
James Carter is a convicted felon. He is wanted on weapons violations, assaults, drugs, and stealing vehicles. And that's before what happened overnight. Rosie Rivera: "If he is willing to take an officer's life by ramming a vehicle, we need to get him off the streets. He's dangerous."
Narcotics officers received a tip and thought Carter was in their grasp, but he sped off in a white Tahoe. Matthew Adamson, also a convicted felon, was driving. Officers pulled them over and Adamson ran away. Carter jumped in the driver's seat and took the wheel, ramming the officer's car.
Rosie Rivera: "At that time the Taylorsville police officer and West Jordan officer were in the vehicle. There were shots fired."
But Carter did not stop, he raced off in the damaged Tahoe. US Marshals arrested Adamson.
The officers are on paid administrative leave pending the investigation.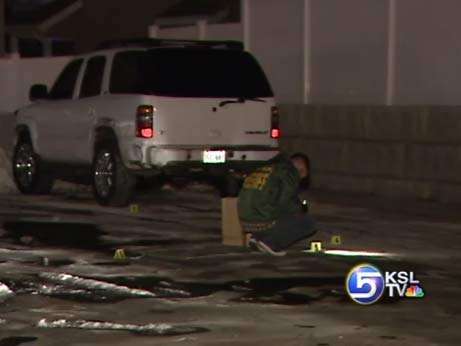 Friday night, the Metro Gang Unit found the White Tahoe Carter had been driving. It was found near 8th East and 46th South. There was no sign of Carter. Investigators think he dump the vehicle shortly after ramming the police car.
×
Most recent Utah stories