Estimated read time: 4-5 minutes
This archived news story is available only for your personal, non-commercial use. Information in the story may be outdated or superseded by additional information. Reading or replaying the story in its archived form does not constitute a republication of the story.
SALT LAKE CITY — Pat Hain understands the plea deal that was made for the man who killed his wife, but that doesn't mean it's what he wanted.
"Vengeance is kind of big in our household," he said. "I would have liked to see him get the death penalty."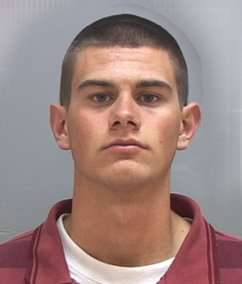 Martin Vuksinick Jr., 19, pleaded guilty Friday to one count of aggravated murder, a first-degree felony, in connection with the May 2009 beating death of Kimberly Hain. In exchange for his guilty plea, prosecutors dropped additional charges of aggravated burglary and obstruction of justice.
Vuksinick pleaded guilty to entering Hain's home intending to steal from the house. Instead, he found Kimberly Hain and beat her to death with a baseball bat that he later dumped in a nearby field, charging documents state.
It is believed he was under the influence of drugs at the time. Pat Hain said he's been told the man was high on cocaine and believes he may have been gunning for the family's laptop.
In a private meeting held prior to Friday's hearing, the judge and attorneys in the case discussed the resolution, including the recommendation that Vuksinick be sentenced to 20 years to life in prison at his sentencing hearing, which is scheduled for Jan. 31.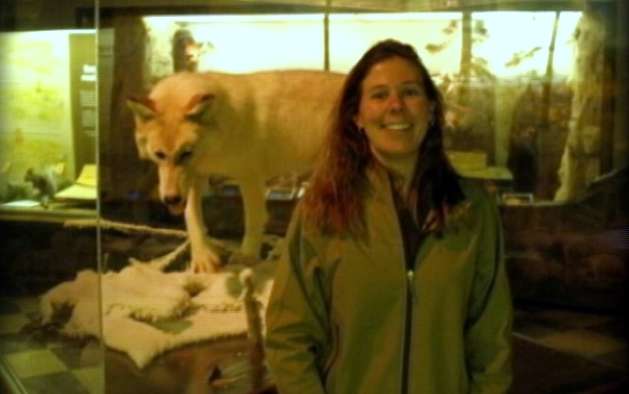 Attorneys assured the judge that Hain's family, which attended the hearing, understood the decision not to pursue the alternative of life in prison without parole.
At one point, the death penalty was also considered in the case, but attorneys believe there were too many mitigating factors to make that a viable option, including Vuksinick's young age at the time of the crime. He was 18.
"I will impose 20 to life at the time of sentencing," 3rd District Judge Judith Atherton said.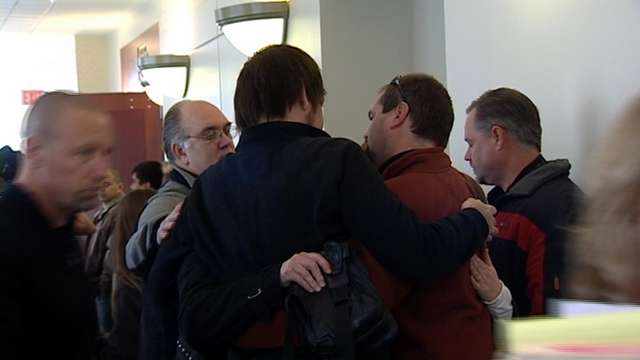 Kimberly Hain's mother, Vicki Lewis, was in town from California.
"I don't like it, but I can live with it," she said of the plea deal.
She, too, said she would have preferred the death penalty, but also didn't want to see Pat and the kids undergo the inevitable strain of a trial.
"This is emotionally draining enough as it is," she said. "A trial would be atrocious."
Pat Hain thanked the attorneys prosecuting the case and those working as victim advocates, saying they've done a good job of communicating with him and discussing the possible outcomes. He feels the plea agreement was a "compromise" he was willing to make to bring Vuksinick to justice.
Prosecutor Chad Platt said there were a number of factors that would have made the death penalty an unlikely outcome in this case, noting that not only was Vuksinick young, he also lacked a criminal history.
"We try and do the right thing," he said. "It's always difficult to take the role saying 'I think this is the beset solution,' because I'm not the Hain family and I'm not the Vuksinick family, who are affected as well. This was the best resolution given everything we knew."
He noted that the Hain family and Kimberly Hain's parents have been "very understanding" despite their desire to see Vuksinick face a more severe penalty. He has told them that they will continue to have input on Vuksinick's fate at future parole hearings.
Pat Hain said previously Vuksinick was a family friend who he and his wife had tried to help. In a letter he wrote about his frustrations, explaining that Vuksinick was his son's idol and his daughter's first crush.
"Now he has taken the most innocent of children and destroyed every piece of safety and security they have," he wrote.
In the same handwritten note, Pat Hain writes about the woman he loved. That loss is a blow he hasn't recovered from.
"Although the pain of your loss lingers on in our hearts, our lives carry on," he said. "Keep watching over us. We will always need the sweetness of your smile to illuminate our path."
For Pat Hain and others who loved Kimberly Hain — those family, friends and neighbors that packed one half of the courtroom — Friday was important for other reasons as well. Salt Lake Community College planned to award her a nursing degree posthumously, alongside others that make up what would have been her graduating class.
This was the real reason Lewis decided to make the trip to Salt Lake City.
"She was an incredible woman," Lewis said of her daughter. "She still is."
Story compiled with contributions from Emiley Morgan and Paul Nelson.
×
Related stories
Most recent Utah stories