Estimated read time: 2-3 minutes
This archived news story is available only for your personal, non-commercial use. Information in the story may be outdated or superseded by additional information. Reading or replaying the story in its archived form does not constitute a republication of the story.
Richard Piatt ReportingThere were more than 100 crashes Tuesday and several slide-offs in the Salt Lake Valley. It made for a rough commute in the evening, and drivers should probably plan on a slow drive Wednesday morning also.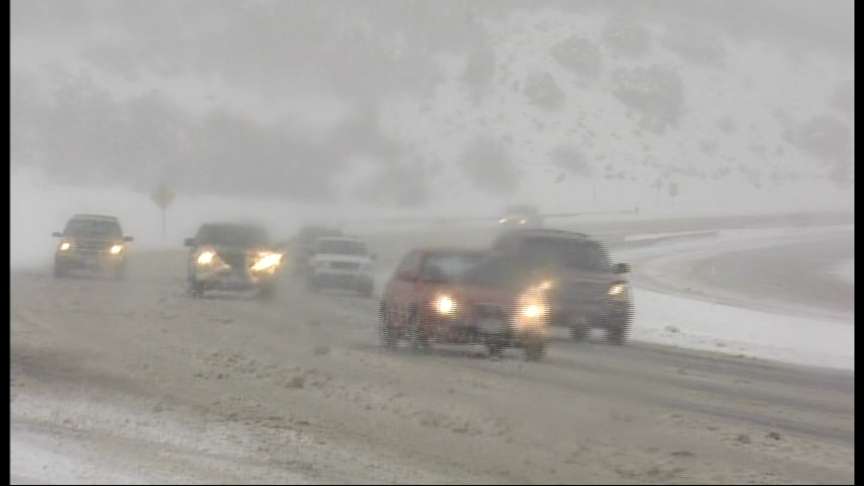 We expected this snow, but on the roads a lot of people were still caught by surprise. These are called 'snow showers' and this evening it just kept showering and showering, coating everything with a layer of white stuff.
It wasn't so bad to just walk through it, but driving in it is another matter, slow-going on almost every road everywhere.
Peter Summerill: "It gets more snow-packed and slushy the closer you get to Salt Lake. More traffic, too."
Many people discovered this too late. On west-bound Interstate 80 there were at least two vehicles rolled over. Injuries weren't life-threatening, but drivers got a scare. No accident aggravated the afternoon commute more than a semi-truck hauling cardboard that boxes turned over on the ramp that links S-R 201 to I-80 east bound.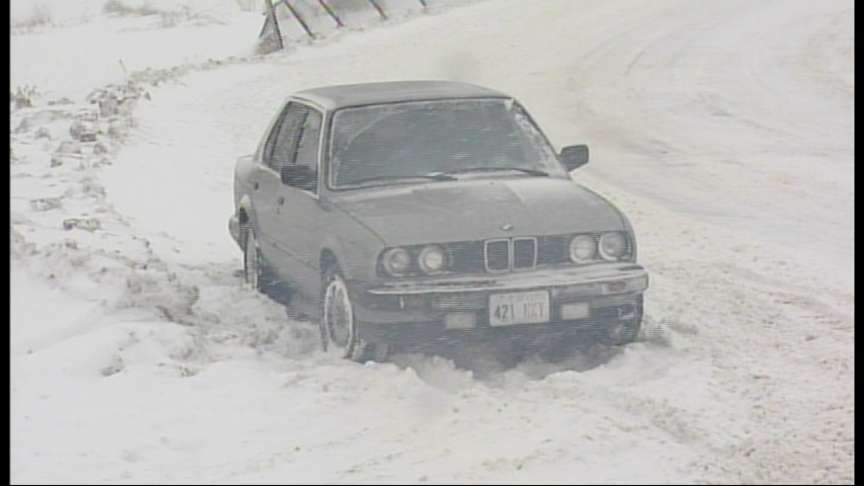 Sgt. Brian Smith, Utah Highway Patrol: "We've been getting a lot of accidents with the snow. And people need to make sure their tires are good. And make sure you're prepared with clothing, you never know when you're going to run off the side of the road."
As more ice forms, it gets slicker: Even a snow plow couldn't hold it's own, sliding back and into Stacy Bushell's car.
Stacy Bushell, Car Hit by snowplow: "There was a big sheet of ice up there and you could see that he had slid for quite a ways so I'm sure there was nothing he could do about it."
Not all the snownews is grim. Folks in American Fork made the snow and gravity work for them for a little winter fun.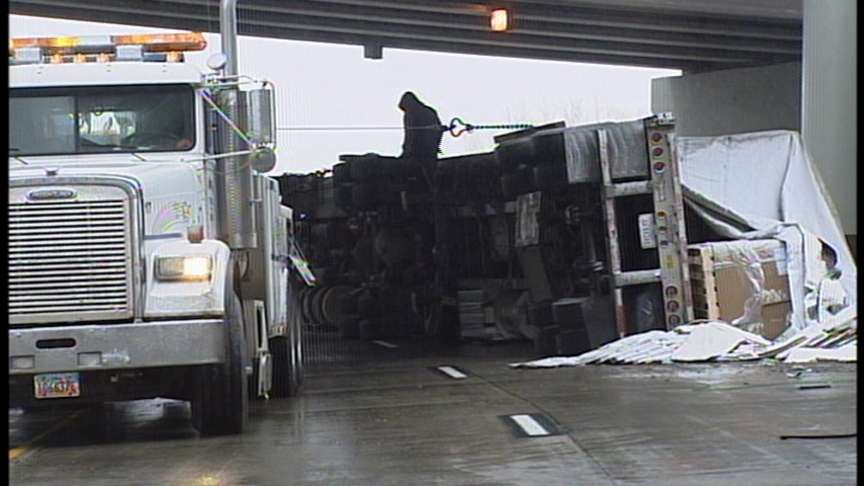 Ice is going to be the major issue from now on tonight and tomorrow morning too as the temperature hits a new low this season.
×
Related links
Most recent Utah stories