Estimated read time: 1-2 minutes
This archived news story is available only for your personal, non-commercial use. Information in the story may be outdated or superseded by additional information. Reading or replaying the story in its archived form does not constitute a republication of the story.
(KSL News) This afternoon, opening ceremonies took place for the 98th annual Rotary International Convention. Rotary members from nearly 200 countries are in Utah today, and the flags for all the countries were presented, marking the official start of the convention.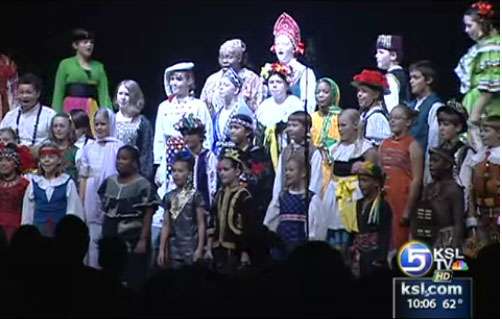 The International Children's Choir also entertained the nearly 20,000 Rotarians in attendance. Rotary International, which has a mission of making the world a better place through volunteerism, was organized in 1905, and it has been in Salt Lake for many years.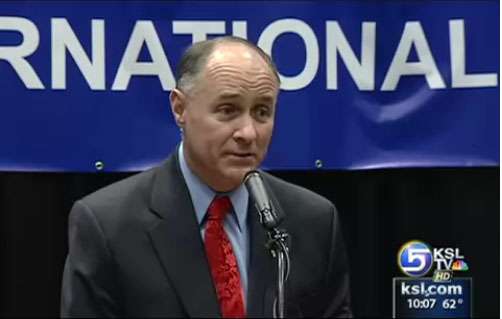 Scott Leckman, president of the Rotary Club of Salt Lake, says, "We began our club. We were chartered in 1911, and we were the 24th club in Rotary's history. There are now more than 32,000 clubs."
Before the convention officially started, Rotary members took part in a number of community activities. This morning, following the weekly "Music and the Spoken Word" choir performance, Rotary members of all faiths participated in an interfaith church service at the LDS Conference Center. Buddhists, Muslims, Hindus and Christians were all in attendance.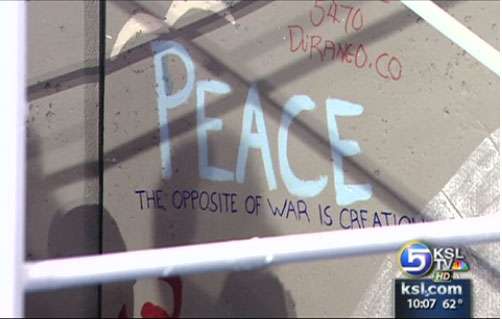 Yesterday at the Salt Palace, Utah Rotary members set up a Peace Wall during its convention. People expressed their desire for world peace by decorating a concrete wall and talking about their messages. Rotary District Governor Dean Jackson says, "We don't see this as a solution in and of itself, but we see it as a starting of the process."
A delegation of Japanese Rotary members also delivered 1,000 handcrafted paper cranes, Japan's symbolic bird of peace.
The Rotary convention runs through Wednesday.
×
Most recent Utah stories