Estimated read time: 2-3 minutes
This archived news story is available only for your personal, non-commercial use. Information in the story may be outdated or superseded by additional information. Reading or replaying the story in its archived form does not constitute a republication of the story.
SALT LAKE COUNTY -- Help is on the way for commuters on a congested east-west artery in Salt Lake County, but they'll have to wait longer than originally planned.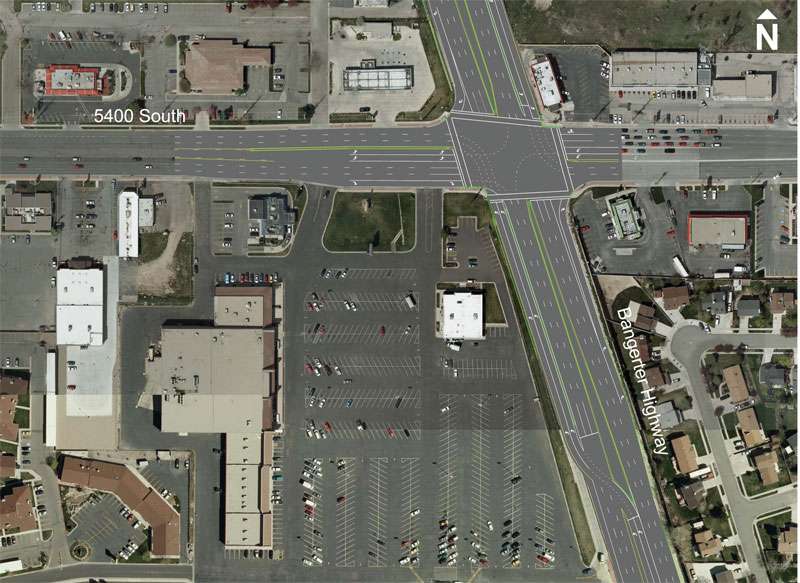 Commuters who drive 5400 South in Taylorsville can now see progress in the so-called Flex Lanes project. Work conflicts with utilities have pushed the project opening back to the spring, but there's actually a benefit from that delay.
On weekday mornings, eastbound traffic on 5400 South bottles up between Redwood Road and Bangerter Highway. In the evening, it's a westbound traffic jam. Nearly 40,000 cars travel that two-mile stretch daily.
"I think anyone who's driven this road during rush hour would agree this is a very problematic stretch," says Justin Kable, a UDOT field engineer.
UDOT traffic numbers prove that point. During peak travel times in the morning and evening, it can take 14 minutes to travel that two-mile segment of 5400 South, during off-peak traffic: six minutes.
Flex Lanes handle heavy traffic by alternating the direction of the lanes during peak hours. In the morning, motorists get four lanes headed east and two lanes headed west. In the evening, it's the opposite configuration. Off peak, traffic flow remains the way it is today.
The work delays mean motorists will have to wait until spring, but there should be a long-term benefit.
"In the meantime, we were able to utilize the latest technology to control the Flex Lane system," Kable says. "We feel it's going to be a benefit to the community."
A lot of the electronics work is ongoing off-site. All of the new turn signal arms are ready to go. Three of the gantries near Redwood Road are ready for the directional electronic signs. The remaining 14 will go up quickly when the electronics are ready.
At $5 million the project is more economical than heavy construction options.
Phoenix and Washington, D.C., already use reversible lanes, and you'll find flex lanes in other countries too.
UDOT says disruption to traffic should be minimal for the remainder of the project.
E-mail: jboal@ksl.com
×
Related links
Related stories
Most recent Utah stories