Estimated read time: 1-2 minutes
This archived news story is available only for your personal, non-commercial use. Information in the story may be outdated or superseded by additional information. Reading or replaying the story in its archived form does not constitute a republication of the story.
John Daley ReportingIt's time to bring out the chains. A winter storm brought December snow and December roads in the mountains, while delivering December rain in the valleys.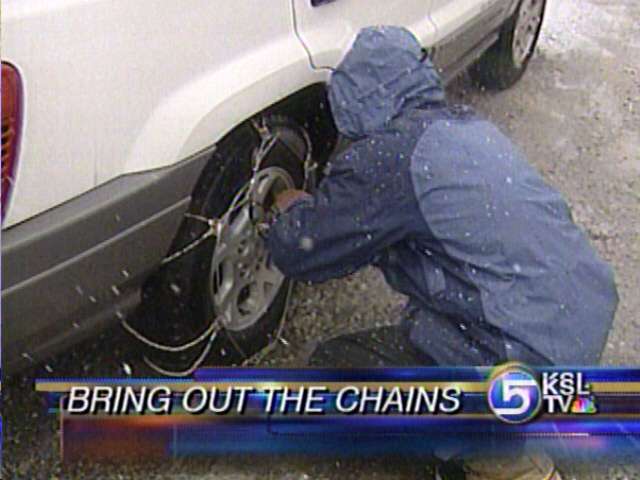 At times today the rain was really coming down in the valleys, creating large puddles in the streets. Higher up on the benches it was sleet and just a dusting of snow. And at higher altitude, like in Big Cottonwood Canyon, all that moisture came down as snow.
Cars were advised to use four-wheel drive or chains and the roads were fairly slick. Up at Solitude Mountain Resort there were no complaints. Skiers and snowboarders had the place to themselves as upwards of a foot of snow fell. At first it was a little wet, but turned light and fluffy as the temperatures turned colder. All in all it was vintage Utah powder day.
Chad Hathorne, Midvale: "We've had a pretty dry fall, early winter so far. Ready for ski season, having grown up in California, I'm excited about skiing."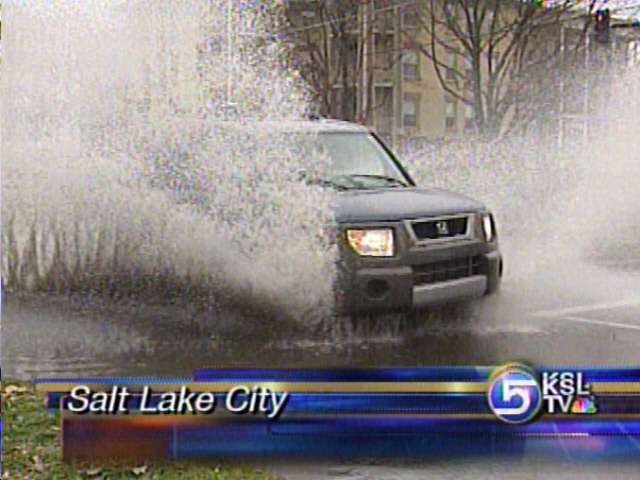 Terri Weese, Salt Lake City: "My brother is visiting from Cleveland and I was afraid, last week, oh no there's not going to be any snow, but it came through for us, so we're having a good day so far."
Lora Conder, Saratoga Springs: "It's great today, lots of powder, fun. We're getting wet, it's snowing hard."
After a slow start most of Utah's ski resorts are open. All four in Big and Little Cottonwood Canyons are open. Deer Valley and Brian Head open tomorrow and Sundance opens in a week.
All the Utah resorts will be up and running well before Christmas and all the new snow today will be one welcome early Christmas present.
×
Related links
Most recent Utah stories