Estimated read time: 2-3 minutes
This archived news story is available only for your personal, non-commercial use. Information in the story may be outdated or superseded by additional information. Reading or replaying the story in its archived form does not constitute a republication of the story.
VERNAL — Prosecutors have filed charges against one of two Louisiana men who authorities say were driving under the influence when they crashed separate trucks carrying radioactive cameras last month in northeastern Utah.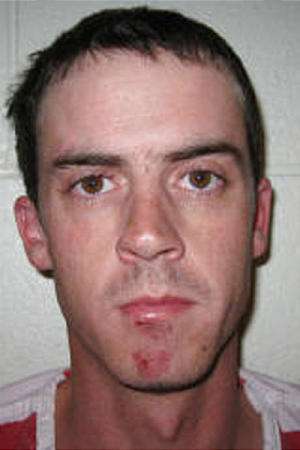 Christopher David Newnam of Youngsville, La., appeared Tuesday in 8th District Court for a preliminary hearing. Newnam, 29, is charged with possession or use of a controlled substance, a third-degree felony, and eight misdemeanor counts including DUI, open container, no commercial driver's license, and no hazardous-materials endorsement.
Prosecutors allege Newnam was impaired by alcohol or drugs on Oct. 24 when he drove off U.S. 40 near the Uintah County town of Gusher about 4:20 a.m., struck a guardrail and overturned. The truck he was driving was owned by his employer, Louisiana-based Quality Inspection and Testing Inc. It was carrying an X-ray camera containing a small amount of iridium 192.
The radioactive material is used in the Uintah Basin's oil and natural gas fields to X-ray pipelines and storage tanks for cracks. The camera was stored in a heavy-duty container meant to withstand high impacts, which prevented radioactive material inside from leaking out, the Utah Highway Patrol said.
Less than a week later, troopers were called to a crash on U.S. 191 in Daggett County involving another Quality Inspection and Testing truck carrying the same type of camera. The driver, Joseph Castille, had been fired by the company and did not have permission to have the truck at the time of the crash, said trooper Rex Olsen.
As in the first crash, none of the camera's radioactive material leaked. But Castille, 30, was not wearing a seat belt and was ejected from the truck when it went off the road about 7:15 a.m. on Oct. 30 and rolled into a culvert, Olsen said. He was hospitalized with head injuries. He has since been released and is recovering at home in Louisiana, the trooper said.
The investigation into the second crash has been referred to the Daggett County attorney for possible charges. Olsen said tests show Castille's blood-alcohol content was .24, three times the .08 limit for impairment in Utah.
Newnam's preliminary hearing was continued Tuesday because a prosecution witness was unavailable to testify, court records indicate. Eighth District Judge Clark McClellan authorized Newnam's release from the Uintah County Jail on his own recognizance because of the delay.
The preliminary hearing has been rescheduled for Jan. 5.
E-mail: geoff@ubstandard.com.
×
Related stories
Most recent Utah stories