Estimated read time: 1-2 minutes
This archived news story is available only for your personal, non-commercial use. Information in the story may be outdated or superseded by additional information. Reading or replaying the story in its archived form does not constitute a republication of the story.
Sammy Linebaugh reporting It's decision day in Granite School District. Tonight, beginning at 7 pm, board members will listen for the last time to parents, teachers, students and concerned citizens who have a stake in proposed district changes.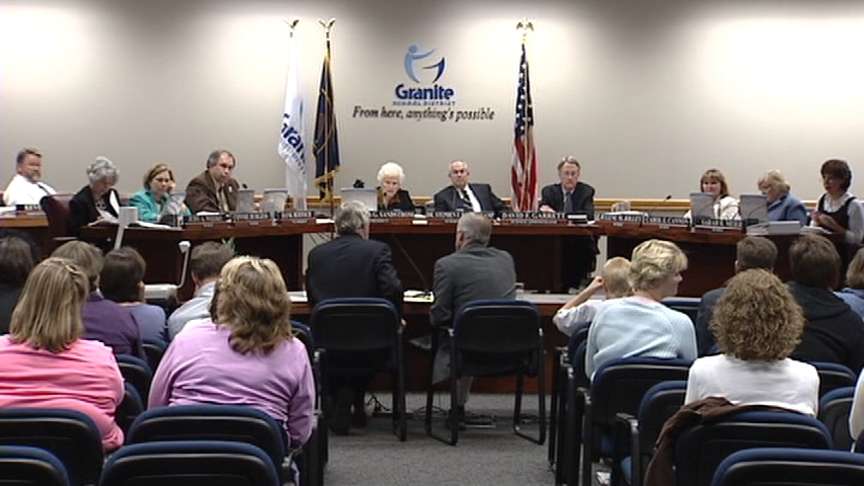 Earlier this month the board surprised a lot of people by voting not to close any schools. But tonight, that could all change. And, whatever happens, the decision is final.
It's a decision affecting 69-thousand students. That's the size of the Granite District. So a lot of people are very invested in what happens tonight.
Here's what we can expect.
Board President Patricia Sandstrom says first, she will ask for a motion to approve the board's November 9th recommendation -- that is, to keep all schools open.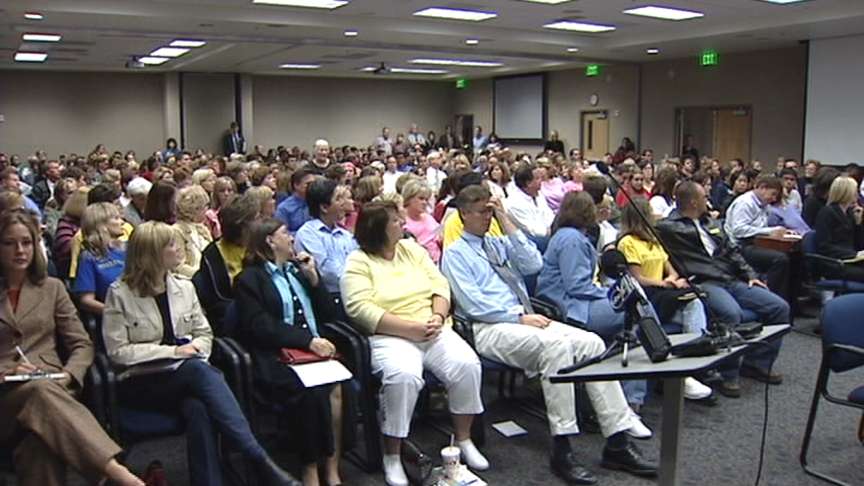 Now, assuming the motion passes, she then will call for discussion, and at that point, anything can happen because board members can propose amendments. And those board members are working up to the last minute to come up with the best options.
Sandstrom says the district receives 60 to 100 emails daily from adults and kids who want to be heard. It's about 50/50, she says, those who want to see at least some schools close, and those who want to keep all schools open.
Whichever amendments are approved tonight, the vote is final.
Patricia Sandstrom/ President, Granite School District: "It could be closing a school that we didn't talk about last board meeting. It could be one that we did. I'm sure there'll be discussion about Granite High School."
A number of proposed amendments are expected tonight, again, bringing back the possibility that a school or schools may be closed. Another very emotional debate is expected. Dozens of citizens have already signed up to speak.
The meeting gets underway at 7 pm at the Granite School District offices.
×
Most recent Utah stories