Estimated read time: 2-3 minutes
This archived news story is available only for your personal, non-commercial use. Information in the story may be outdated or superseded by additional information. Reading or replaying the story in its archived form does not constitute a republication of the story.
SALT LAKE CITY -- A computer virus plaguing inboxes this week appears to be affecting web-based e-mail accounts. The fix might be as simple as changing a password.
The virus can be caught through spam that erroneously looks like it's from you. It's sent to people you know. The subject line is blank and the body of the e-mail contains no text, just an e-mail link.
It's invasive, bothersome, and mysterious and believed to be affecting thousands of people in Utah. Marie Smith, who works in customer service at ksl.com, is one of them.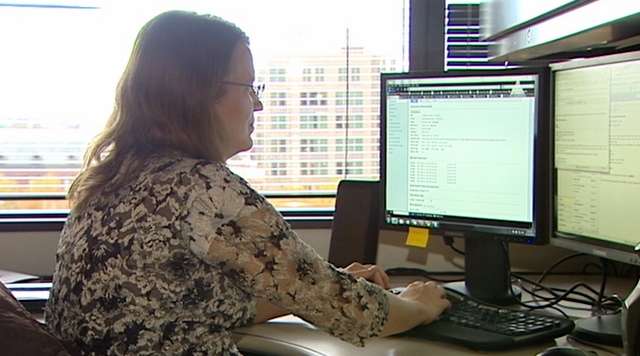 "You almost feel violated because whose e-mail addresses do you have? The people who you care about, who you keep tabs on," she said.
Smith is receiving the spam two ways -- through her personal account and the one she uses for her job. Her inbox filled since the weekend with at least 2,000 e-mails.
"It's affecting my work load every day because that's what I do is answer e-mails," she explained. "It's possibly affecting other companies that have correspondence with their users."
The e-mail administrator at Internet Service Provider XMission investigated and found a common link in web-based e-mail accounts like Hotmail, Yahoo, and Gmail. In most cases that XMission checked, passwords may have been hacked, allowing access to e-mail address books. Changing passwords appears to be an important, yet simple fix.
Grant Speery, XMission's vice president of operations, says some of the problems have been fixed for providers, but not all. "This is fairly typical to what's happening all the time. Just follow best practices, good passwords, anti-virus software," he said.
Smith says she hasn't had any problems in her personal account since she changed her password. But she's still getting the e-mails at work, which means other people haven't taken that step.
Experts say it's wise to have a good password in general -- a mix of letters and numbers, at least eight characters long, and not found in the dictionary.
E-mail: rpiatt@ksl.com
×
Related stories
Most recent Utah stories