Estimated read time: 2-3 minutes
This archived news story is available only for your personal, non-commercial use. Information in the story may be outdated or superseded by additional information. Reading or replaying the story in its archived form does not constitute a republication of the story.
Samantha Hayes ReportingAll the time and preparation it takes to cook a turkey has many people turning to a quicker method, but deep frying a turkey is a tradeoff. It may be fast, but it's also dangerous.
Its quite an operation to cook this way. You have to do it outside and the oil must be heated to around 375 degrees, in other words, you better know what you are doing.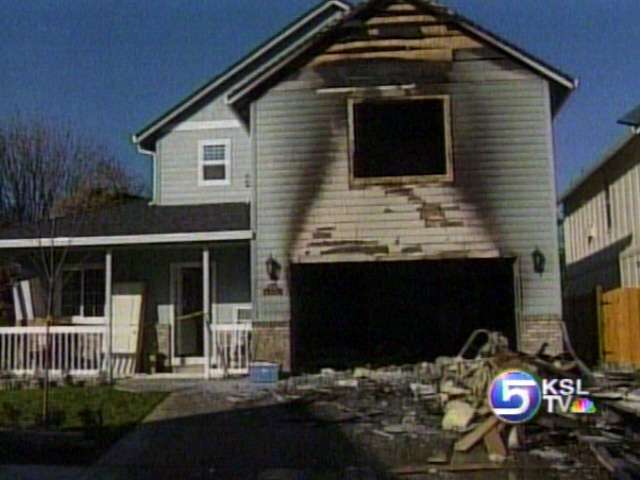 Anything that requires this much cooking oil --three large plastic containers worth--and a propane tank is going to be a little dangerous.
Tyler Shepheard, Firefighter: "We go on about one turkey fryer fire a year."
The obvious concern is lowering and lifting a big turkey into a vessel of boiling oil. Often times there's too much oil. Its spills over and catches on fire.
Tyler, Firefighter: "There are a lot of things you can do to prevent this. Never leave the turkey fryer unattended. That is the number one rule."
Number two would be to never fry the turkey in the house, on the deck, or in the garage. Construction workers in Oregon tried it in the garage. Hot oil splashed into the burner and caught the garage and bedroom in the house they just constructed on fire.
Tyler: "Usually the person cooking will fill up the turkey fryer too full of grease. It will heat up and when they put the turkey in it will overflow."
Always make sure you have the right amount of oil. You can measure the correct level by placing the bird in the cooker with water first. Also make sure the oil is heated to the appropriate temperature. And always keep a fire extinguisher handy.
Cooking of any kind causes 42% of residential fires on Thanksgiving Day, twice that of a normal day.
×
Most recent Utah stories