Estimated read time: 2-3 minutes
This archived news story is available only for your personal, non-commercial use. Information in the story may be outdated or superseded by additional information. Reading or replaying the story in its archived form does not constitute a republication of the story.
WEST JORDAN -- A man accused of raping a young girl in the bathroom of a Deseret Industries in Sandy was bound over for trial Friday.
Richard Chad Randall, 41, a convicted sex offender who is facing charges of child rape, sodomy on a child, aggravated sexual assault of a child and child kidnapping, in connection with the Sept. 7 incident, was bound over on all four counts by 3rd District Judge Terry Christiansen.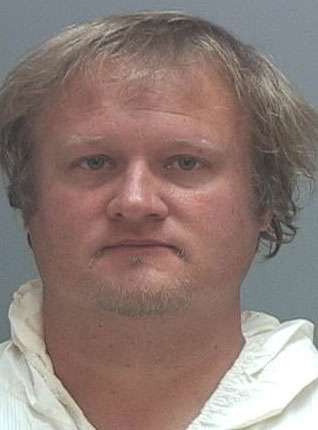 His alleged victim, who just turned five Thursday, took the stand Friday to testify.
Through her mother, the girl told the court that the man "scared" her. And said, twice that she told him to go away.
"She was able to articulate it just fine. She did a great job. The evidence got out there, and the judge bound the case over," said prosecutor Peter Leavitt.
The girl's mother testified that she let the girl look through the toy aisle of the store while she was shopping for shoes. When she went to check on the girl, she was gone. The woman finally found her daughter, who had been locked in the men's bathroom. She said she could hear the girl calling for her.
She testified that Randall exited the bathroom and didn't reply to her repeated questions as to what he did to her daughter. He then tried to run from the store but was eventually tackled by other customers outside the store.
"I'm not sure why this had to happen. I feel very sad for what happened. I also feel responsible for this as well," the girl's mother said.
"This is something that she's going to have to forget with the passage of time, these things that have happened to her," the girl's father said.
The parents say their daughter is afraid of the dark, men and public places.
The judge decided to view a taped police interview with the girl because she was struggling to communicate on the stand. After doing that, he made his ruling.
Randall's next court appearance is scheduled for Nov. 9.
------
Story compiled with contributions from Emiley Morgan and Jed Boal.
×
Related stories
Most recent Utah stories