Estimated read time: 2-3 minutes
This archived news story is available only for your personal, non-commercial use. Information in the story may be outdated or superseded by additional information. Reading or replaying the story in its archived form does not constitute a republication of the story.
Richard Piatt ReportingRetailers hold great hopes for the end of this week. The day after Thanksgiving is the one of the busiest shopping day of the year, now known as 'Black Friday'. For some people, the frenzy has already started.
A lot of us think they call it 'Black Friday' because it's so crowded, but it refers to the 'black ink' retailers will start seeing because so many people are spending money, even standing in line to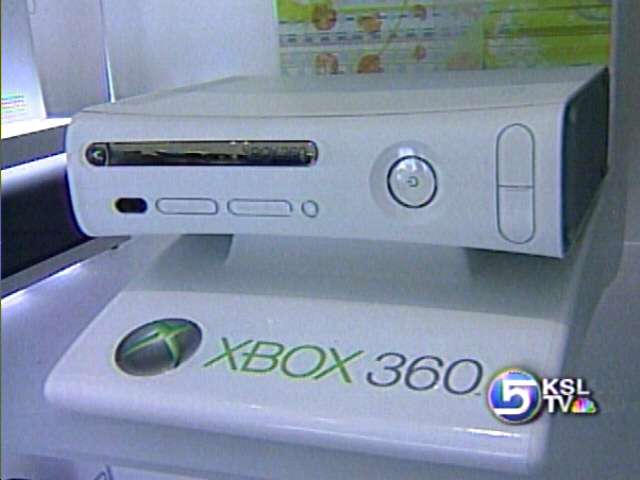 One thing people think is worth standing in line for is the New XBox 360. On Sale Tuesday, this multi-media machine is more than a game console. It's got enough power and hype to get people to camp out in line at this Orem store for two nights.
Jesse Taggart, First In Line for New Xbox: "No, I don't need food. I'm hardcore. That's my setup, I just sleep for a half hour and I'm good for the next 24, so..."
They stood in line for Utah's first Apple Computer store Saturday. Technology is once again this year a big draw for consumers, who actually anticipate the opportunity to spend their money.
Stephen Castellanos, Apple Computer Fan: "We just wanted to be here for the first Apple store in Utah. I've been excited for quite a while now."
If everything works out this year, both consumers and retailers will be gleefully giggling. And retailers are trying all kinds of tricks to get you to at least feel that way. Sales, specials, irresistible goodies of all sorts are already popping up. And one retailer--Target---will even wake you up Friday morning so you won't miss a thing.
Art Boxall, Target: "Crowds start forming about 4 o'clock, so come early, wear a coat. We're going to serving hot chocolate, so come early."
But not everyone takes Black Friday so lightly. A group called Adbusters is running a commercial, urging people to 'buy nothing' on Friday. They're urging people to keep in mind how much they're consuming---the opposite of Black Friday's momentum.
Whether it's for good or bad, experts are anticipating brisk sales this season.
×
Related links
Most recent Utah stories