Estimated read time: 3-4 minutes
This archived news story is available only for your personal, non-commercial use. Information in the story may be outdated or superseded by additional information. Reading or replaying the story in its archived form does not constitute a republication of the story.
Debbie Dujanovic reporting"I think the city- the mayor's office had done a terrible job, as far as they don't even acknowledge it."
Caught on tape: Assaults and drugs in downtown Salt Lake's newest neighborhood. We showed you the crime. Now will city leaders do anything to remedy it?
There's a new community council, new places to live, shop. Things are moving forward.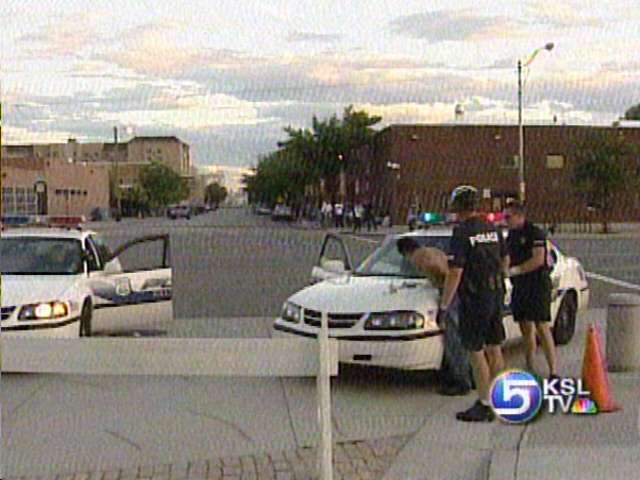 People who've moved in, like living near the Gateway Mall, except new development isn't phasing out all the crime. Residents wonder, where are their leaders?
Peter Korth/ resident, "When my windows are open I can hear them screaming and arguing, constant bottle breaking"
Many times, they witness it. Some times, they hide from it.
Amanda Sorensen , Resident, "Naked people, there's been naked people running around, in the building too. "
They've put up with it: Assaults, a stabbing, drug arrests, the dealing that goes on outside their windows.
How about the neighborhood park? They know what goes on here, and what's for sale at Pioneer Park. Why can't the city get a handle on the drugs, and the crime?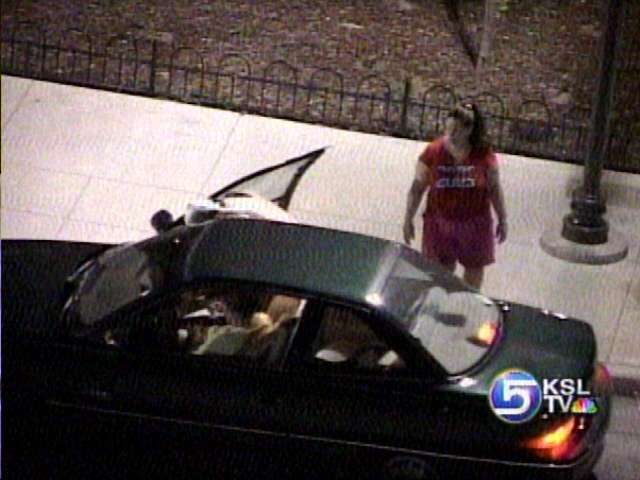 "We've investigated what goes on here, now, we're searching for a solution: We found there might not be a quick fix. A population boom in an area that's been ruled by drug dealers. A homeless shelter creates social service concerns. Not enough police officers, politicians at odds, and no plan in place."
We took it to the Mayor, the council member over this area -- and the police chief.
We found the number of arrests in this neighborhood are up 77-percent, but so is crime.
Can't police just solve it? We asked Chief Rick Dinse.
Chief Rick Dinse, Salt Lake City Police Dept. "We've responded, we've put in a lot of effort down there, but obviously we didn't stop it, it came back, or it just continued."
Why?
Dinse figures tight budgets have left his force 38 officers short.
We looked at overnight patrols. Twenty-two officers to serve 180-thousand residents city-wide.
When things get a little dicey at the city bars, it can take a lot of officers to keep the peace there, which means drug deals go on in this area.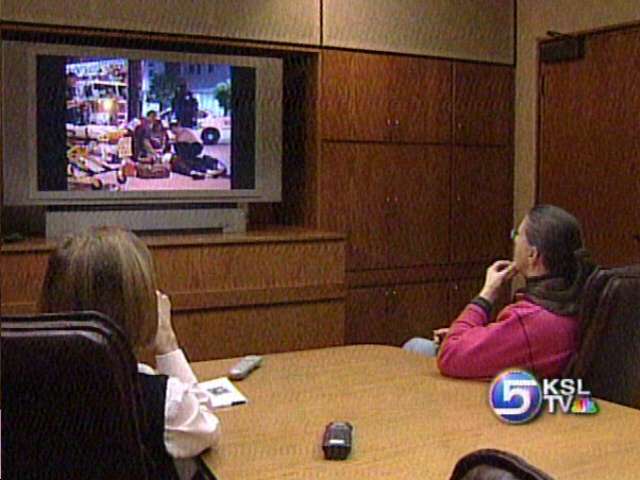 We showed video of the violence to council woman Nancy Saxton.
Nancy Saxton, Salt Lake City Councilwoman, "Oh, my gosh."
After our call she went to the neighborhood
Nancy Saxton, Salt Lake City Council Member, "I was there with 2-police officers and I would have not walked near that area or through it without them."
We also took it to Salt Lake Mayor Rocky Anderson.
Rocky Anderson, Mayor of Salt Lake City, "This is unacceptable, it's absolutely unacceptable"
It's so bad, he says he wouldn't buy a place there.
Rocky Anderson, Mayor of Salt Lake City, "I don't think I would, I would want to know that the problems are being solved."
The mayor says he's tried to kick-start a solution with a six-million dollar proposal: A face-lift for the drug ridden Pioneer Park, with more community events
The council shot it down.
Rocky Anderson, Mayor of Salt Lake City, "There's a council member, Nancy Saxton who wants to leave it the way it is: let it develop on it's own, well you can see what happens."
Nancy Saxton, Salt Lake City Council Member, "I'd rather see 6-million dollars spent on more police officers, more enforcement on a plan and recognizes we have a problem and says what we're going to do about it."
In the meantime.....
Amanda Sorensen , Resident, "People would come up to me and ask me if I wanted to buy crack, it was horrible."
Because of our report, the mayor says he'll ask police to increase enforcement. They will for trespassing and "no camping" ordinances.
Saxton says she's looking at turning part of the drug-ridden area into a fenced playground for homeless children, and she's holding meetings in search of more solutions.
We'll report back when there's progress.
×
Related links
Most recent Utah stories