Estimated read time: 2-3 minutes
This archived news story is available only for your personal, non-commercial use. Information in the story may be outdated or superseded by additional information. Reading or replaying the story in its archived form does not constitute a republication of the story.
SALT LAKE CITY -- A man convicted of running down a group of junior high students with his car last year will not spend any time in prison. A district judge sentenced Luka Wall Kang, 51, to five years probation and 200 hours of community service Friday. The judge explained the public would be better served if Kang continued his treatment for mental illness.
Victims say they don't agree with the sentence. They say Kang's punishment is not enough and they wanted to see him spend time in prison.
Kang, who is from Sudan, told the court through his interpreter that he was sorry and that what he did was an accident and not intentional.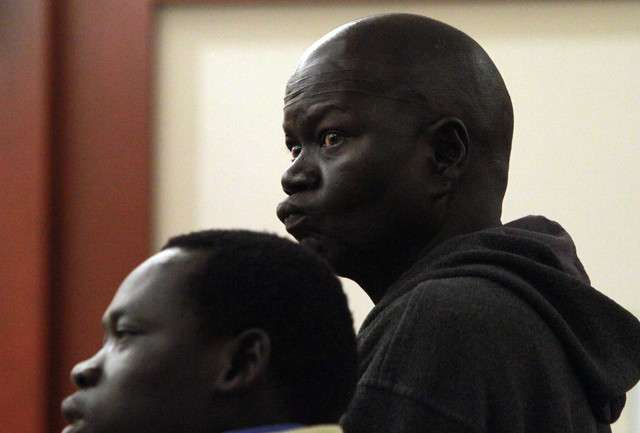 Kang plowed into a group of Kearns Junior High students walking home from school near 4000 West and 5600 South in May 2009. Six students were hit by his vehicle and six others had to dive out of the way when Kang drove his vehicle off the road and directed it toward children on the sidewalk. Three boys were transported to the hospital. None of the injuries was serious. One of whom was Tomas Perez who still has scars from the crash.
His mother, Rina, says Kang hurt a lot of kids that day. She said, "I would be satisfied if he wasn't around any kids, anybody. I don't know why they would put him out into our community again."
In August, Kang pleaded guilty but mentally ill to two counts of aggravated assault. His attorneys say he was diagnosed with depression and psychosis and was not taking his medication when the accident occurred. They described him as having a mental illness episode when he hit the children.
The judge told him his crime was serious enough for prison time and sentenced Kang to two consecutive terms of zero to five years, but suspended the sentence.
Kang has been undergoing treatment for mental illness, and the judge told Kang he wanted him to continue getting the help he needs.
The judge ordered him to follow strict requirements while on probation. In addition to community service, Kang must continue treatment, taking his medications and check in regularly with the Day Reporting Center. He also will not be allowed to drive a car.
Mental health professionals told the court, Kang has made progress since getting out jail a few months ago, and that he was a kind person when on his medication.
"I think it's a joke because they have only known him since he got out of jail at the end of August," said Perez.
The judge explained his decision saying Kang has already served more than a year in jail and sending him to prison would not help him get well.
------
Story compiled with contributions from Anne Forester and Pat Reavy.
×
Photos
Related stories
Most recent Utah stories