Estimated read time: 2-3 minutes
This archived news story is available only for your personal, non-commercial use. Information in the story may be outdated or superseded by additional information. Reading or replaying the story in its archived form does not constitute a republication of the story.
SALT LAKE CITY -- Utah Highway Patrol troopers are investigating a carjacking that began on Interstate 15 and ended at the Salt Lake International Airport Friday.
Jose Rodriguez, 38, was walking along I-15 near 700 North around 8:30 a.m. when he carjacked a vehicle at gunpoint. Utah Highway Patrol trooper Todd Johnson said there was only one person in the car at the time.
A witness to the carjacking said the suspect began walking in the middle of I-15 and brought traffic to a stop. Investigators say Rodriguez left a street-sweeping detail before walking on the freeway.
He said the driver of a gray suburban got out of his vehicle to see if the man needed help. That's when the suspect pulled out a gun, got into the Suburban and drove off.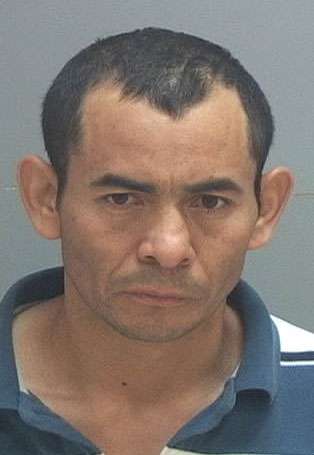 That witness called 911 to report what was happening.
"I just witnessed a guy steal some other guy's car," he told dispatch. "He was walking down the middle of the highway, the middle of I-15. We all stopped our cars because he kept darting out into the lanes."
"He took the vehicle at gunpoint," says Sgt. Rudy Taylor with UHP. "[He] drove it westbound on I-80 and into the airport drop-off lane for passengers."
Troopers and airport police surrounded and arrested Rodriguez in front of Terminal 1.
Taylor says Rodriguez told investigators his intentions. Troopers say they were startled at what he said as he was being taken into custody.
"When he got here and was actually taken into custody, he said his intent was to take the vehicle and ram it in through the terminal," he says.
Investigators told KSL Rodriguez also said he need to get to Mexico to visit his sick daughter.
Taylor says the man had a few thousand dollars in cash, a handgun and a Book of Mormon on him at the time of his arrest.
Rodriguez faces several charges, including aggravated robbery and theft of a vehicle. It appears he is in the country illegally, so he could also face federal charges.
Rodriguez is currently being interviewed by troopers.
-----
Story compiled with contributions from Anne Forester, Emiley Morgan and Mary Richards.
---
×
Photos
Most recent Utah stories