Estimated read time: 2-3 minutes
This archived news story is available only for your personal, non-commercial use. Information in the story may be outdated or superseded by additional information. Reading or replaying the story in its archived form does not constitute a republication of the story.
SANDY -- Prosecutors have charged a man for killing a Sandy woman back in July. They say after brutally murdering the mother of three, he was arrested for a separate burglary. The victims of that crime are in shock that it's probably the same man.
Related:
Cody Reece's criminal past goes back to 1999; and on July 13, prosecutors say he added to that rap sheet. That day, Reece allegedly shot and killed Magda Aleman in her Sandy home.
Hours later, police arrested Reece in another Sandy neighborhood for burglary.
"It made me feel really funny that somebody that probably committed a murder was in my sister's house beating us up," Eric Sharp says.
Sharp and his sister were home when they say Reece came in and assaulted them.
"I looked around the corner and he wacked me in the right side of my face, then he got me in my ribs, started hitting and kicking me," Sharp recalls.
"He was out of control. He was yelling. I could never understand a word he was saying," says Sharp's sister, Junlene Back. "I described it to my friends at work; he was like a wild animal."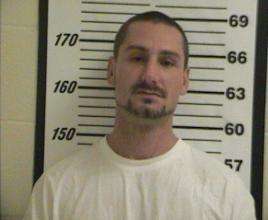 Back says she somehow persuaded Reece to leave her home. That's when neighbors, hearing screams, came over to help.
A few men followed Reece to the next block and tackled him when he started running. They held him until police got there.
After the arrest, detectives took Reece's T-shirt for evidence. Investigators sent it to the state crime lab for DNA testing, and it came back positive for Magda Aleman's blood. Detectives now believe she was caught in a home burglary-gone-bad.
According to charging documents, Reece admitted to police that he washed Aleman's blood off of his hands and got rid of the gun used to kill her. Then he made his way to Back's house on Montgomery Drive.
"It is very weird to think that maybe he just killed someone shortly before coming to my house," Back says. "It makes me want to know why, why my house?"
The Salt Lake County District Attorney's Office has charged Reece with four felony counts, including first-degree aggravated murder and first-degree aggravated burglary.
E-mail: ngonzales@ksl.com
×
Related links
Most recent Utah stories