Estimated read time: 3-4 minutes
This archived news story is available only for your personal, non-commercial use. Information in the story may be outdated or superseded by additional information. Reading or replaying the story in its archived form does not constitute a republication of the story.
LOGAN, Utah (AP) -- Eight Utah State University students and an instructor killed in a van crash on the way back to campus from a farm field trip were remembered at a memorial service Monday with hymns from the Mormon Tabernacle Choir and a montage of photographs and reminiscences.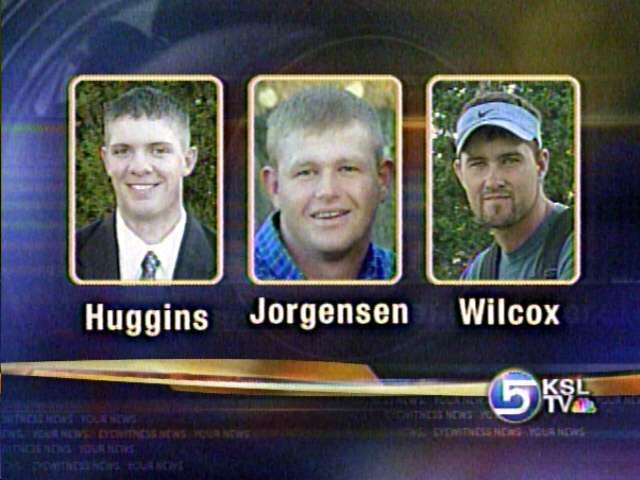 The nearly 5,000 students, faculty and community members gathered in the university's basketball arena were told a fitting tribute to the men would be for those in attendance to remember to tell their own loved ones every day how much they care.
"Being true to family and friends is really what matters," said Noelle Cockett, interim provost and dean of the College of Agriculture. "Gifts from the heart mean the most. Never hesitate to give a kind word or smile."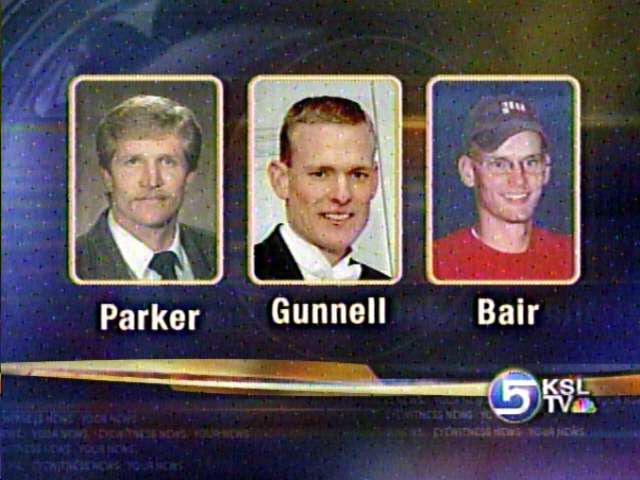 Cockett fought back tears as she told stories about each of the men, including how Bradley Wilcox had stayed up late with his wife, Kimberly, the night before he died.
A memorial biography described him as a cheerful "farm boy" who loved the outdoors and who often took machines apart just to see how they worked.
The Mormon Tabernacle Choir played the Wilcoxes' favorite hymn, "Homeward Bound."
"That song brought us so much comfort," Kimberly Wilcox said afterward.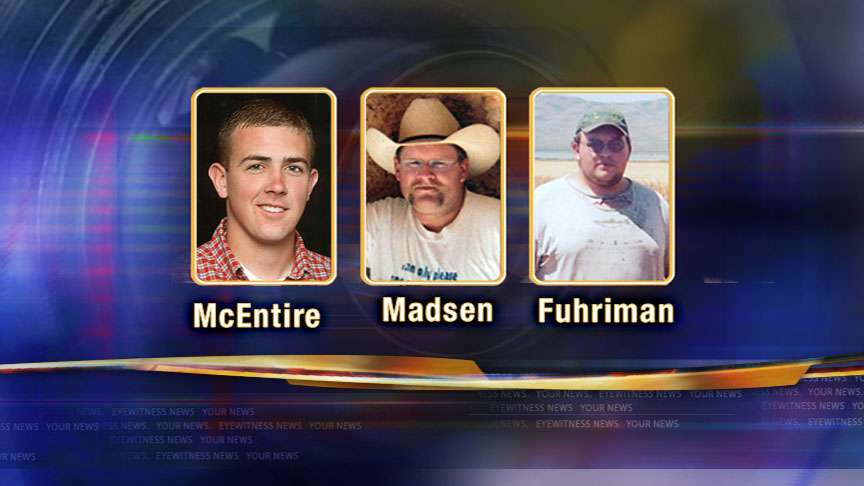 Killed in the Sept. 26 crash on Interstate 84 near Tremonton were instructor Evan Parker, 45, of Hooper; Steven Bair, 24, of Moses Lake, Wash.; Curt Madsen, 23, of Payson; Ryan McEntire, 22, of West Point; Justin Gunnell, 24, of Providence; Dusty Fuhriman, 22, of Tremonton; Jonathan Jorgensen, 22, of Hyrum; Justin Huggins, 21, of Bear River; and Wilcox, 26, of Salt Lake City.
Two students survived: Robert Petersen, 21, of Tremonton and Jared Nelson, 22, of Provo.
"It was a good service. There were a lot of words of comfort," said Wayne McEntire, whose son, Ryan, died in the crash.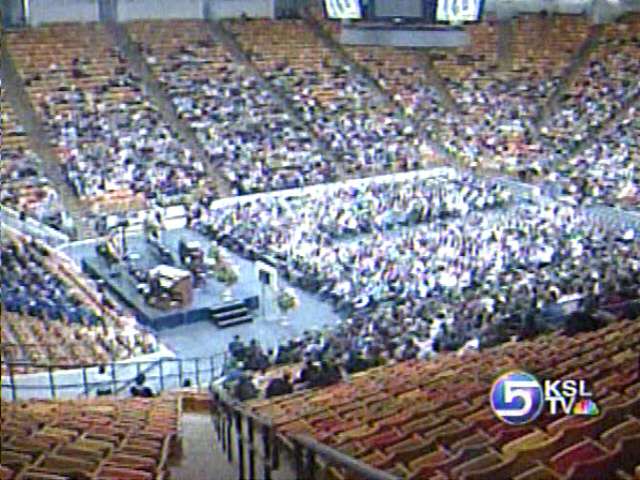 Wayne McEntire was one of about 500 of the men's relatives who traveled from across Utah and Washington state to attend the memorial. He said it was the first time he has had a chance to meet with the other families.
"I've got a lot of new friends," he said.
McEntire was especially moved by the video presentation of the men that showed a photo Ryan had taken of himself on a tractor. The montage also moved Student Body President Quinn Millet, a senior from Orem.
"When you see their faces, it strikes a chord," he said.
He said the memorial was important for many people at the 16,000-student university and was shown on the school's Web site. Classes on the Logan campus were suspended between 12:30 p.m. and 3:30 p.m. Monday.
Kalynne Call, a senior from Layton, didn't know any of the men who were killed, but she said she attended the memorial in support of their families and friends.
"I was suspecting (the crowd) would be this big because Utah State is such a tight-knit community," Call said.
She described the memorial as "awesome."
Petersen, one of the students who survived the crash, sat in his wheelchair in the front row. Nelson, the other survivor, is recovering at the Oregon Health & Science University in Portland.
Utah State University President Stan Albrecht said Nelson's condition is stable, and he continues to make progress in his recovery.
The National Highway Transportation Safety Board is investigating the crash.
(Copyright 2005 by The Associated Press. All Rights Reserved.)
×
Most recent Utah stories