Estimated read time: 2-3 minutes
This archived news story is available only for your personal, non-commercial use. Information in the story may be outdated or superseded by additional information. Reading or replaying the story in its archived form does not constitute a republication of the story.
(KSL News) -- A van crashes on I-15 killing the mother and child who were inside. The two were on a trip to visit a sick family member.
Sgt. Al Christianson/UHP: "All we know at this time is for some unknown reason she went off the road and the vehicle rolled over."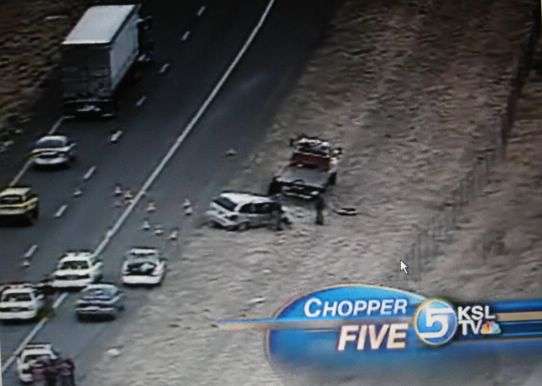 The mother, KerryAnne Nielson, was driving from St. George to Spanish Fork with her 4 year old son Callen. The two were going to visit KerryAnne's mother who is in the hospital sick with cancer.
But three hours into the road trip, here's what happened.
Sgt. Al Christianson, Utah Highway Patrol: "She was northbound and drifted off to the left side."
Troopers say they may never know what caused KerryAnne Neilson of St. George to drift into the median, then overcorrect, and overcorrect again, eventually loosing control of her SUV.
Sgt. Al Christianson, Utah Highway Patrol: "It went sideways, started to roll and continued to roll in south bound lanes of 1-15."
Utah Highway Patrol says KerryAnne was wearing a seatbelt, her 4 year son in the back was not. He was thrown from the car, she had to be extricated.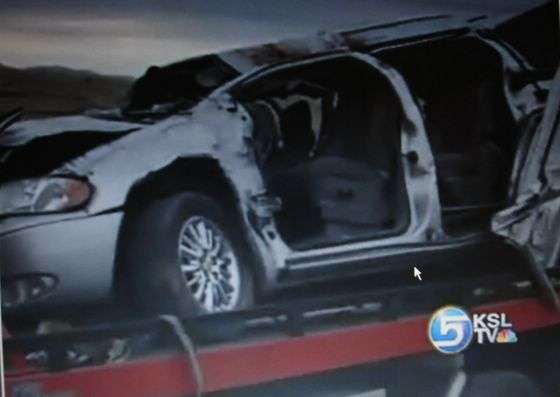 Sgt. Al Christianson: "They both died at the scene."
Investigators have ruled out speed as a cause. From there, can only speculate.
Sgt. Al Christianson/UHP: "We don't have any other vehicles involved, we don't have any witnesses that indicate there was a prior problem before she went off the road."
KerryAnne Neilson only had a few minutes more to go before reaching her sick mother in Spanish Fork before it happened.
Sgt. Al Christianson/UHP: "It was a pretty traumatic impact, the vehicle as you can see is smashed up pretty good."
Investigators can only wonder if she got fatigued from the long trip, or was distracted by her son, or something else.
Sgt. Al Christianson: "It usually has to do with distraction, not paying attention, and over reacting to driving off the road."
The SUV will be checked to see if perhaps a tire blew, or there was a mechanical failure, but Sgt. Christianson says they may never know.
Troopers say this was the second roll-over to happen on that stretch of road today.
×
Most recent Utah stories