Estimated read time: 3-4 minutes
This archived news story is available only for your personal, non-commercial use. Information in the story may be outdated or superseded by additional information. Reading or replaying the story in its archived form does not constitute a republication of the story.
OREM -- Next week marks one year since a devastating tsunami swept the South Pacific islands. Nearly 200 people in Samoa, American Samoa, and Tonga were killed.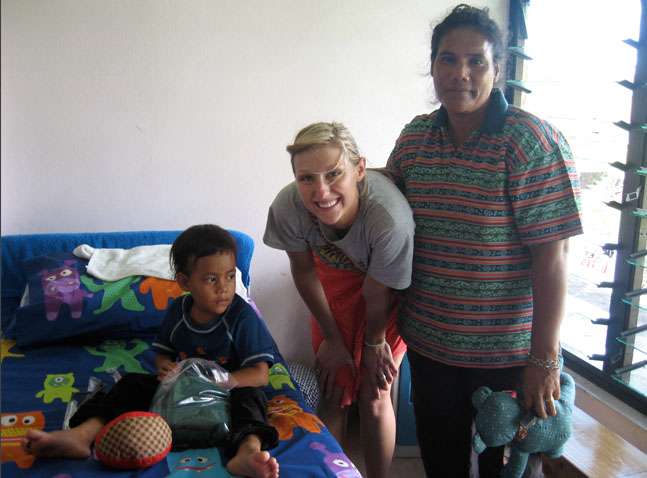 Scientists now say three powerful, nearly simultaneous earthquakes struck that day -- a seismic event they've never seen before. For the islanders who survived the disaster, it's something they will never forget.
This week's High 5 spotlights some athletes who jumped into action to help make a difference in Samoa.
The majority of those killed by the tsunami were in the Samoan Islands. The women's volleyball team at Utah Valley University was among the Utahns who immediately went to work to help those impacted by the disaster. The team members' desire to give relief came from a personal connection to the devastation.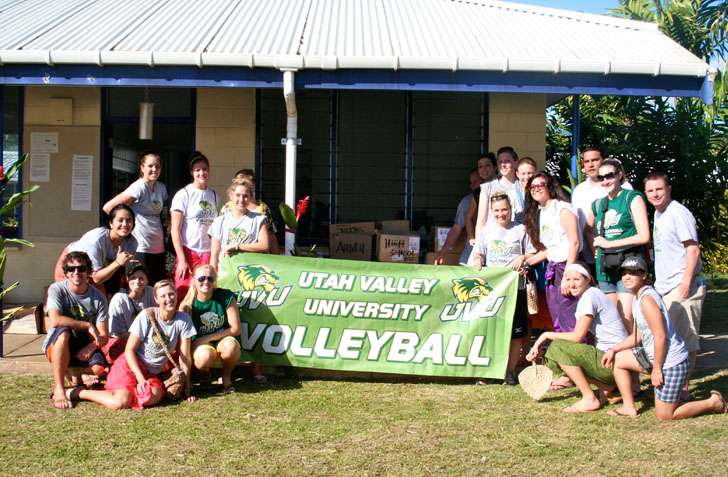 Sam Atoa is the women's head volleyball coach and he is from Samoa. His friends and relatives were among those killed.
"When the tsunami hit in September it was quite devastating for all of us to know that there were people in Samoa who were suffering from something that really surprised them," he said.
In January Atoa and the team began collecting medical supplies, hygiene kits, clothes, and toys to send to Samoa. The response from the community was huge.
Jan Robison, whose daughter is on the team, nominated the team for the High 5. She explained, "They started out with a 20 foot container and it ended up being a 40 foot container."
---
A lot of what we did was very little but it meant so much to them.
–Sam Atoa
---
The team members raised money to travel to Samoa to personally deliver the items. In May they spent five days there visiting schools, hospitals, care centers, churches and families who had lost everything.
Team member Kayli Doxey said, "When we just threw T-shirts and played Santa Claus to people on the street it was unreal."
"We were just really emotional after the whole thing because we saw what we had and what they don't have. (We just have gratitude) for being able to live over here and being blessed with so many great things," she said.
Another team member, Dani Robison, added, "If anything it brought us closer together as a team just being able to put ourselves out there and help all of these other people in need."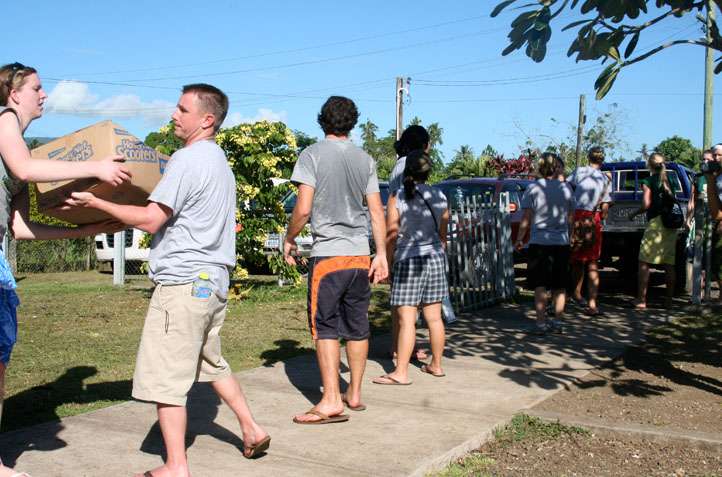 "It as just fun to see them serving," said Jan Robison. "I just think as a mother of a daughter on the team, it's great to see my daughter not just playing volleyball and getting a great education here but also seeing her learn life lessons."
A year later, recovery in Samoa is slow. The islanders are grateful for all of those still willing to serve on their behalf.
Coach Atoa said, "I think any time you lose yourself in service, you don't ever get bored because you feel the spirit of it and you see the importance of it."
"It's different from anything we could have done on the court," added Dani Robison. "We're here to play volleyball, but that's not all we are. We're more than that. We're great on and off the court."
The team also met with Samoa's head of state, who was appreciative of their efforts. They played some volleyball while there and won every match.
If you know someone who deserves a High 5, nominate them here.
E-mail:bwalker@ksl.com
×
Related links
Most recent Utah stories