Estimated read time: 2-3 minutes
This archived news story is available only for your personal, non-commercial use. Information in the story may be outdated or superseded by additional information. Reading or replaying the story in its archived form does not constitute a republication of the story.
Jed Boal Reporting A traffic stop near an elementary school turned into big catch for police when the suspect confessed he had quite a cache in his car.
When you drive through a school zone you have to drop your speed when the light is flashing. Well, an out-of town driver didn't do that when he came past Dillworth Elementary around noon. A motorcycle officer pulled him over, now he'll stay in Salt Lake longer than planned.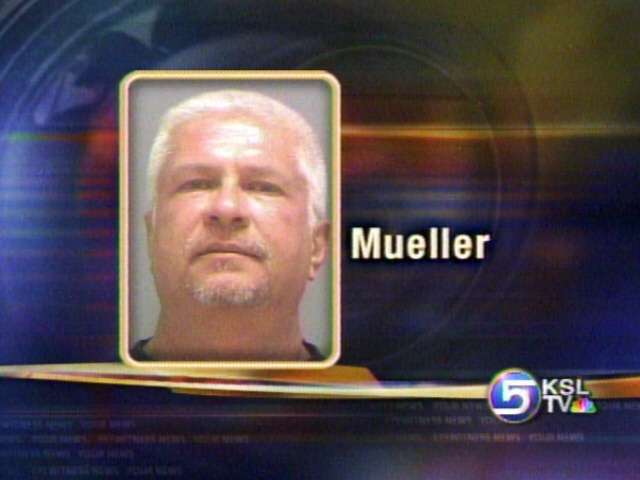 Where there's smoke, there's not always fire, but sometimes there's marijuana, paraphernalia and a trunk full of cash.
"He stopped in Salt Lake for a layover and he went to the wrong area."
A motorcycle cop pulled over Dale Mueller for speeding through a school zone at noon, and smelled marijuana smoke.
Sgt. Ryan Atack, Salt Lake City Police Dept: "He was definitely intoxicated, under the influence of marijuana. By his own admission he was wasted and didn't know what he was doing."
And he told the officer even more.
Sgt. Ryan Atack: "He stated he had more marijuana in the car, in the passenger compartment and in the trunk of the car, and stated he had a large amount of cash in the car also."
100 to 130-thousand dollars, a pipe, and home-baked date bars laced with marijuana.
Sgt. Ryan Atack: "It always amazes me, driving with this kind of stuff in your car. Smoking weed while you're driving with this in your car. Not too bright."
The Wisconsin man was vague about his plan, but detectives suspect he was headed to California to buy drugs to take back to Wisconsin to sell. They found heat sealing bags and a sealer for packaging the pot, and a large scale. With the cash police say he could have picked up 30 to 60 pounds of marijuana.
Sgt. Ryan Atack: "He was definitely uncapable of driving that car safely. Being in the area he was at, it was a good stop."
Mueller faces drug dealing charges that will be enhanced because he was passing through a school zone. Police could not find any ties to Utah, but called the suspect cooperative, polite, and very open.
×
Most recent Utah stories