Estimated read time: 2-3 minutes
This archived news story is available only for your personal, non-commercial use. Information in the story may be outdated or superseded by additional information. Reading or replaying the story in its archived form does not constitute a republication of the story.
Tonya Papanikolas ReportingA Utah man is trying to get back to his family after being deported to Mexico. Now he'll have a chance to present his case to the U.S. Supreme Court.
Every week, Rita Fernandez uses phone cards to call her husband in Mexico. The two write letters and send Valentine cards. But it's not enough.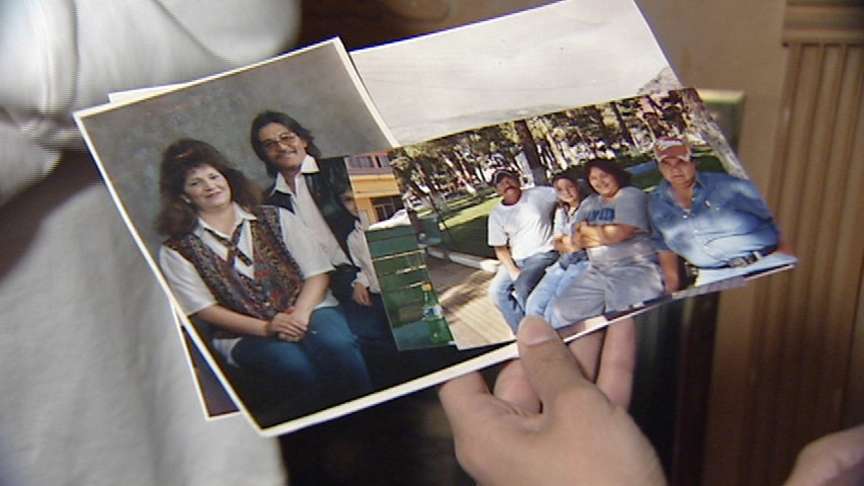 Rita Fernandez, Husband Deported to Mexico: "It's like if he's dead. I don't see him, but I have communication on the telephone with him."
Humberto Fernandez-Vargas was arrested two years ago for being an illegal immigrant. He'd been living in the U.S. since he was 13 and was deported numerous times in the 70s and 80s, but always came back across the border. Then he met his wife, a U.S. citizen living in Ogden. They eventually had a son and got married.
Rita Fernandez: "He cares about his son. He loves his boy to death."
Vargas seemingly had all the credentials to get a green card, but when he went to apply for permanent residency, he was arrested.
Christopher Keen, Vargas' Immigration Attorney: "He was trying to do things the right way, no criminal record, owned his own business."
Vargas was arrested based on a 1996 law that says if an immigrant has been deported before, he doesn't have the right to immigration benefits. But his attorney says the law should not be retroactive. Plus, each state views the law and benefits it allows differently.
Christopher Keen: "If Bert Fernandez had applied in California, he would have a green card right now."
Now the Supreme Court has agreed to hear what could become a landmark case.
Rita Fernandez: "I have hope and faith that we'll get what we're asking for."
Rita hopes her beloved husband will get to come back to the country he calls home. If not, she says she'll have to move to Mexico. Rita Fernandez has had to get a job and sell her furniture to make ends meet while her husband is gone.
His case will be presented in December, oral arguments should happen by the spring, and Fernandez hopes to have a decision one way or another by next fall.
×
Most recent Utah stories