Estimated read time: 2-3 minutes
This archived news story is available only for your personal, non-commercial use. Information in the story may be outdated or superseded by additional information. Reading or replaying the story in its archived form does not constitute a republication of the story.
Keith McCord Reporting The next time you turn on the faucet at the kitchen sink or in the shower, we want you to think about a group of workers who play a big part in making the water flow.
If you're driving on I-15 at Point of the Mountain you won't even notice, but underneath the freeway there are a couple of guys shoveling rocks and gravel into a small cart. Believe it or not, they are tunneling underneath the freeway, by hand, we'll sort of!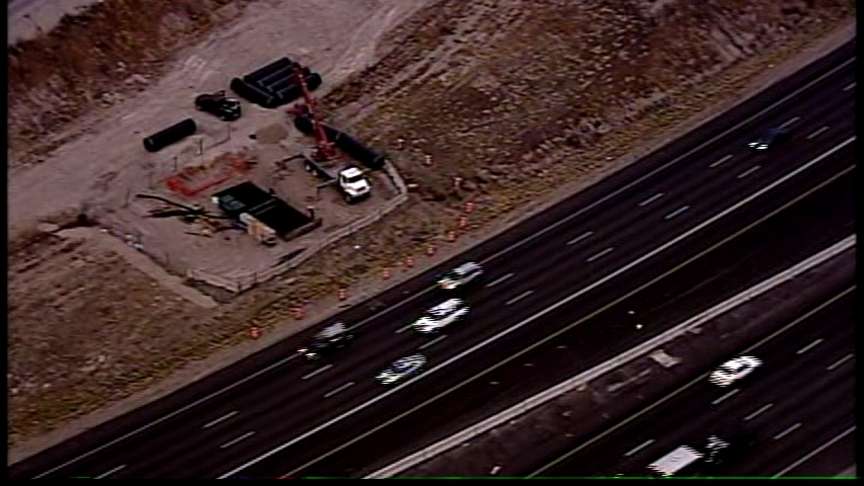 Randy Lingwall, Project Mgr. W.W. Clyde Co.: "This pipe will be 325 feet and it'll be from the east side of the freeway over to the west side."
Reporter: "And 20 feet down?"
Randy Lingwall: "Twenty feet below grade, yes."
This crew is working a section of the Point of the Mountain Aqueduct, a new 12-mile pipeline that's being built by the Metropolitan Water District of Salt Lake and Sandy. Putting a 60-inch diameter pipe under an existing freeway takes several steps. They place a section of pipe into a hole. Then a laser-guided machine using hydraulic pressure actually pushes the pipe under the freeway, six to eight inches at a time.
Randy Lingwall, Project Mgr. W.W. Clyde Co.: "It's very repetitive work, yes. You run the shovel for a while, and then you push in the casing, and then you run the shovel for a while."
They've been working in the area for about a month now, and they've punched a hole about 60 feet down. The end of this pipe is underneath the northbound lanes of I-15.
And at the end of that pipe, Bryan Benally and Michael Mataele are shoveling the loosened gravel and dirt into small cart. When full, it comes out of the pipe and a crane hauls it up and dumps it. They do this dozens of times a day, and at the end of the shift, they've progressed only five or six feet.
Reporter: "What's the hardest part about doing this?"
Bryan Benally, Project Supt.: "Probably just the shoveling in general. But it kind of helps with four guys to help because we always rotate."
Good thing, because they'll be shoveling under there for another six weeks at least. This is the third time on this water project that workers have hand-dug under an existing road. This section, though, is the longest. The new pipeline will be in use in the summer of 2007.
×
Most recent Utah stories