Estimated read time: 2-3 minutes
This archived news story is available only for your personal, non-commercial use. Information in the story may be outdated or superseded by additional information. Reading or replaying the story in its archived form does not constitute a republication of the story.
Sammy Linebaugh Reporting Construction, congestion, bad driving, or just a bad day -- road rage happens like the flip of a switch, sometimes with dangerous consequences. As the holidays approach, police say drivers will be more harried than ever. A little patience could be the best present of all.
"Personal pet peeve, people driving too slow on the freeway."
"No headlights in the rain."
"Of course that dude on the cell phone, or the lady."
"When other drivers don't use their turn signals, and they just cut you off and you don't know what they're gonna do."
"People going too slow, too fast, weaving in and out of lanes. I really hate that."
We've all been there, but none of us wants to be where a man ended up last night. The man was arrested late last night after punching a man he says cut him off on the freeway.
Steven Manfil, Utah Highway Patrol: "He's got some lacerations to his head and face, and he might potentially have a broken jaw."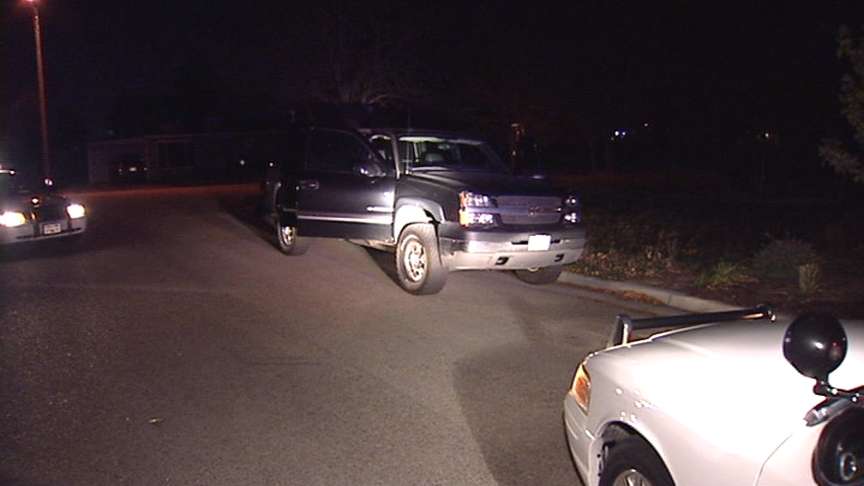 That victim drove himself to the hospital, meanwhile the angry driver now faces assault charges.
Sgt. Steven Manfil, Utah Highway Patrol: "This is definitely not the way to react or the appropriate response."
And yet, it happens say police -- in the heat of the moment -- more and more. At a Sugarhouse intersection a man pulled a box cutter after tempers flared over a green light arrow.
Phil Eslinger, Salt Lake City Police Dept.: "The driver of the vehicle behind it approached and told him, "Hey, the light's green, could you move along?" At which point in time the driver of this front vehicle became upset and threatened the female driver that had approached the vehicle."
And on 7th East a driver had his children in the car when an engaged driver rear-ended him, sending his vehicle spinning into a pole then a fire hydrant.
David Gurele, Hit Pole and Fire Hydrant: "My kids were lucky they were in their seatbelts and carseats. They didn't have a scratch."
That crash could have been much worse. Then again, it should never have happened. Police say it's up to drivers, to keep cool. So the next time you find yourself frustrated behind the wheel, police say take a deep breathe, count to ten if you have to, or you might just want to turn on your favorite mellow tunes.
×
Most recent Utah stories