Estimated read time: 2-3 minutes
This archived news story is available only for your personal, non-commercial use. Information in the story may be outdated or superseded by additional information. Reading or replaying the story in its archived form does not constitute a republication of the story.
Shelley Osterloh ReportingEach year more than 200-thousand women face the reality of breast cancer. Now women who have breast cancer have the option to begin reconstruction at the same time they have a mastectomy. But most women may not know they have that choice.
Tana Coleman is the mother of three children. She is just 32-years old, but a year ago was diagnosed with breast cancer.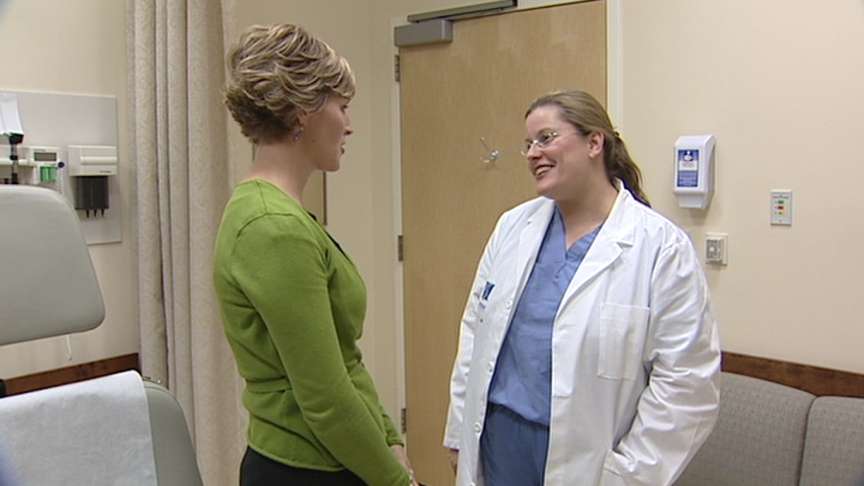 Tana Coleman, Breast Cancer Survivor: "I had a very aggressive chemotherapy and radiation treatment and surgical treatment to get rid of the cancer, that was first and foremost, that was most important, but there is also the softer side of it. I want to be beautiful, I want to be me."
She knew she wanted breast reconstruction and found a pair of doctors at the Huntsman Cancer Institute who function as a team. During the same operation, one surgeon removed her breasts and the other, a plastic surgeon, started the process of breast reconstruction, called immediate reconstruction.
Leigh Neumayer, MD, Huntsman Cancer Institute: "The majority of women are diagnosed very early and the don't die from their disease. They go on to live long healthy lives, and so how they look and feel about themselves has an impact on the rest of their lives."
Dr. Marga Massey -- a plastic surgeon who specializes in breast reconstruction --- met with Tana early to educate her about her options. During the mastectomy, Dr. Massey placed in a tissue expander, something like a deflated balloon, beneath the skin and chest muscle. Later the doctor injected a salt water solution to fill the expander over time.
Marga Massey M.D., Plastic and Reconstructive Surgery: "As far as our concept of immediate reconstruction, we try not to burn bridges, we open doors."
The procedure may mean fewer surgeries and more options down the road.
Marga Massey M.D., Plastic and Reconstructive Surgery: "So to put a tissue expander in to make you feel whole while you are receiving your treatment. And once radiation is completed, then we choose a time that you can make the mound either of saline, silicon or your own fat."
For women like Tana, it meant feeling good about how she looked and recovering faster.
Tana Coleman: "I could still get good results and get rid of the cancer and look good."
Shelley Osterloh: "And how do you feel about the results?"
Tana Coleman: "They are fantastic."
Not all women are suited for this procedure, but doctors and patients agree it's worth checking into.
Leigh Neumayer, MD, Huntsman Cancer Institute: "If they don't offer for you to see a reconstruction surgeon and you are contemplating a mastectomy, then you should ask that, you should ask to see one."
Marga Massey M.D., Plastic and Reconstructive Surgery: "Without the education you can't make choices."
×
Related links
Most recent Utah stories